June 22 - Aug 14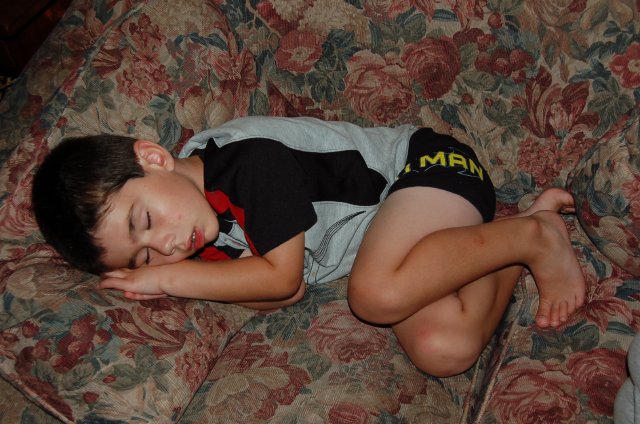 Such a sleepy boy!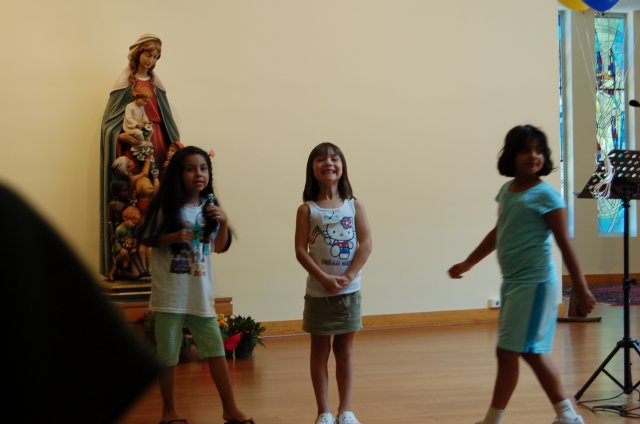 Karina about to perform on the last day of Vacation Bible School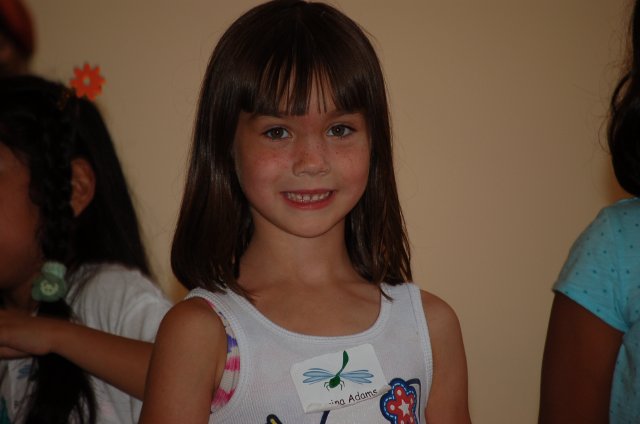 Check out those freckles!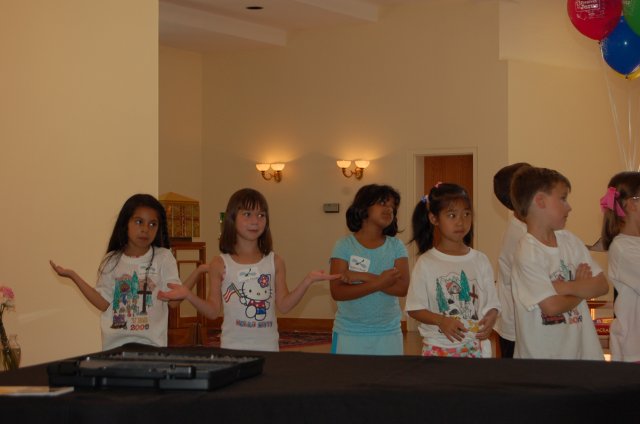 The song and dance....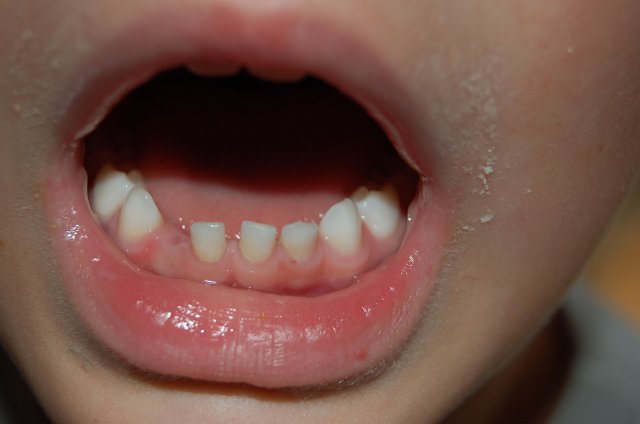 Zach's first missing tooth (knocked out by stepping on a tool and getting bopped by the handle)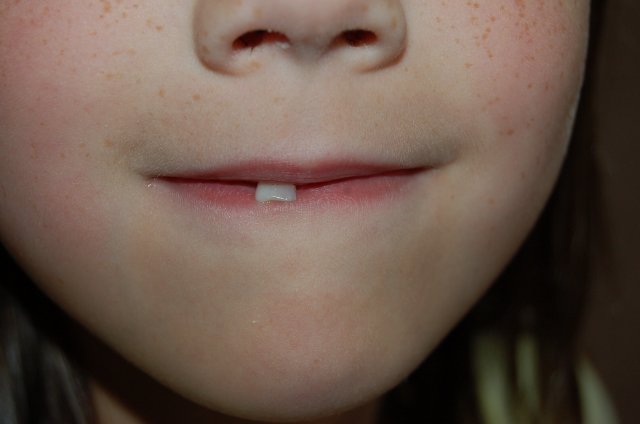 Karina's loose tooth (3rd one to come out, 1st one of the 2 biggies)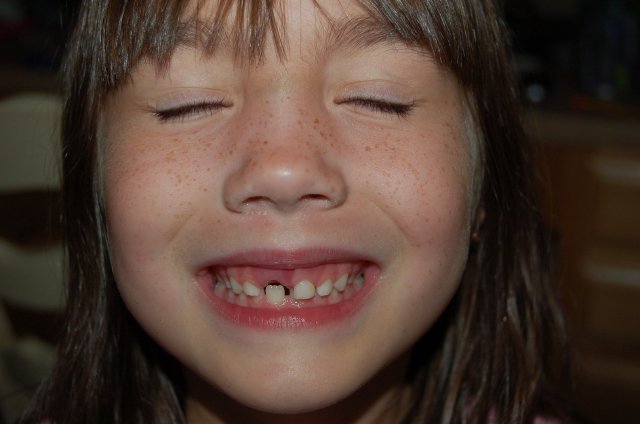 And it's out of there!!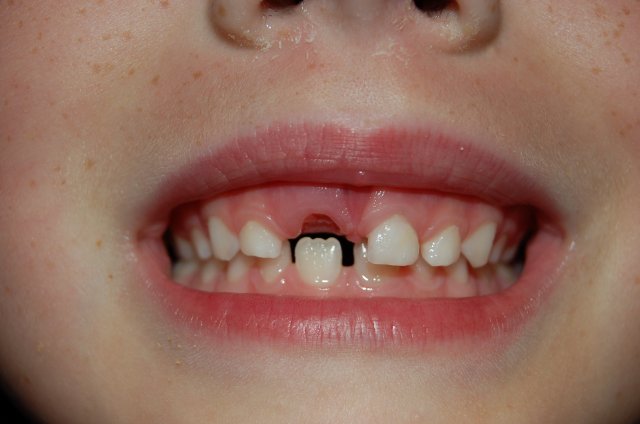 So weird....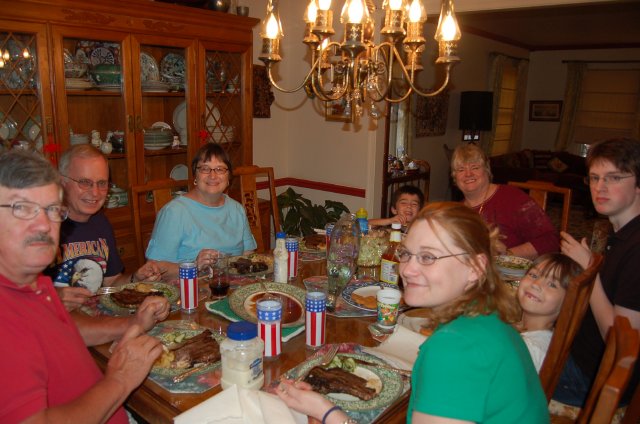 A family feast with Uncle Rob and Aunt Marilyn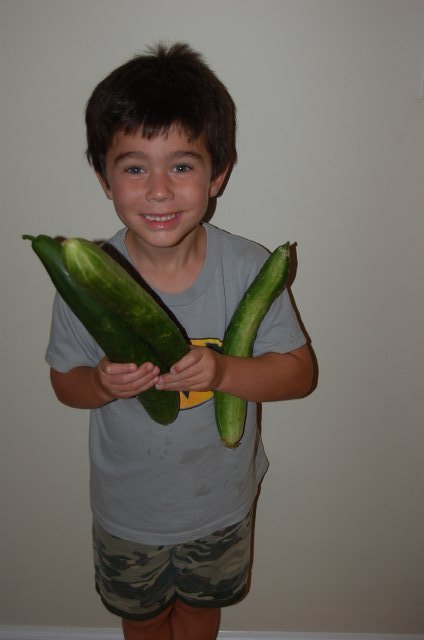 The boy and his cukes (planted with Grampa's help)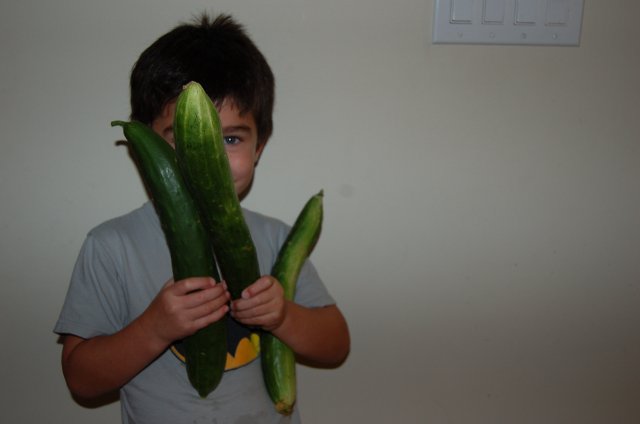 Peek-a-boo!

(back)