Christmas!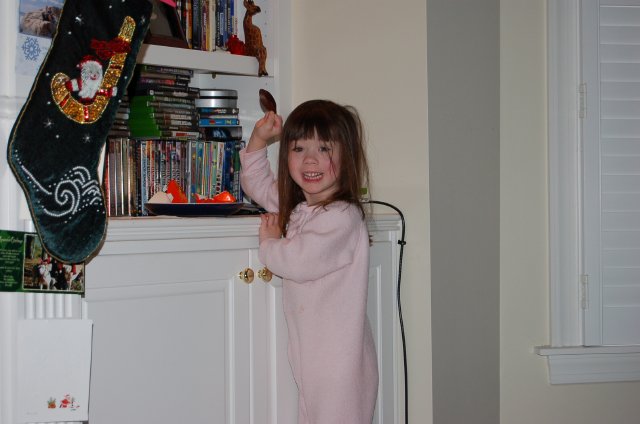 Santa ate the candy I left out!

There are presents in my stocking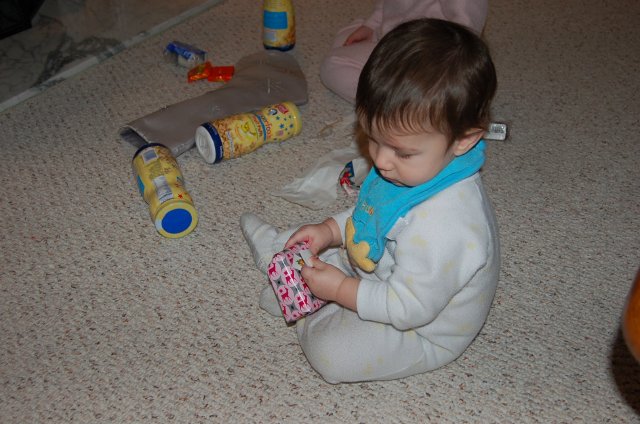 Zach finds a present to open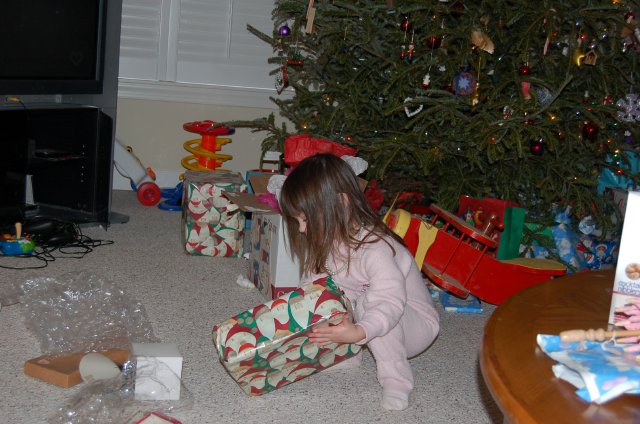 Karina helps dole out the presents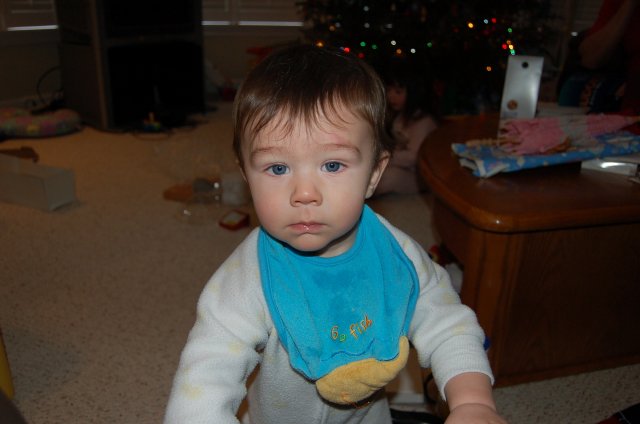 What are you looking at?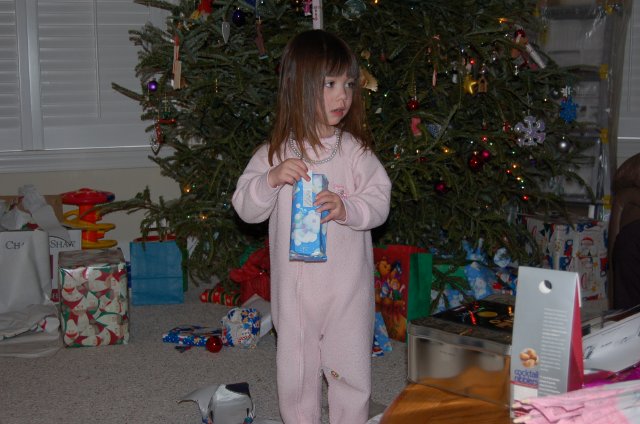 It's for Grampa but I want to open it!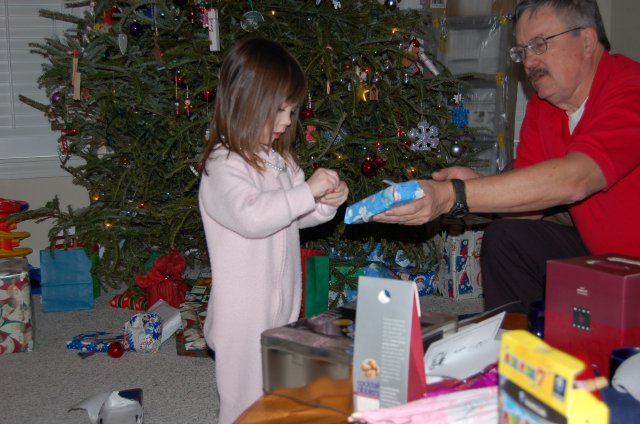 Grampa lets Karina help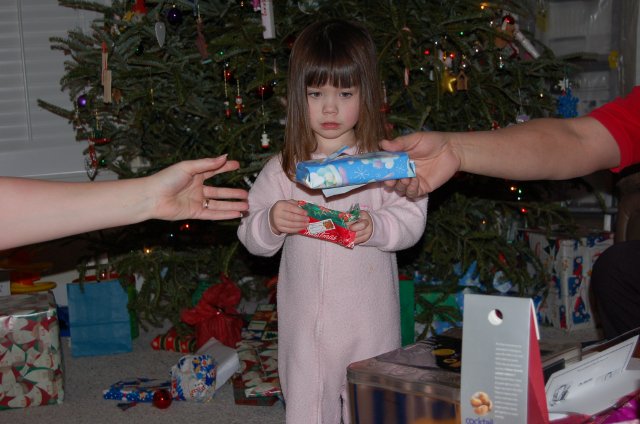 OK, wait, where's the present going....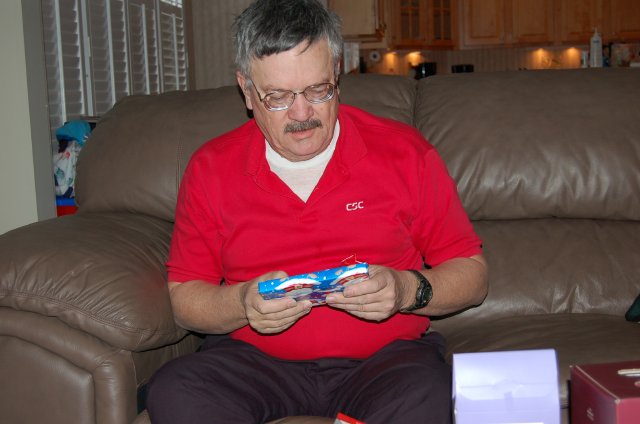 Grampa finds a present not attached to a Karina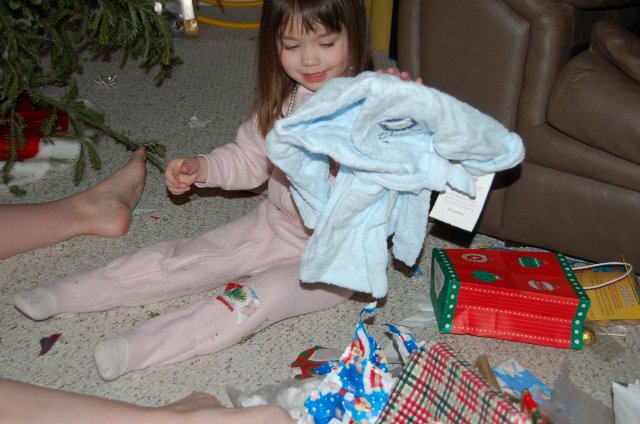 Karina helps Zach open presents (because "his hands are too small")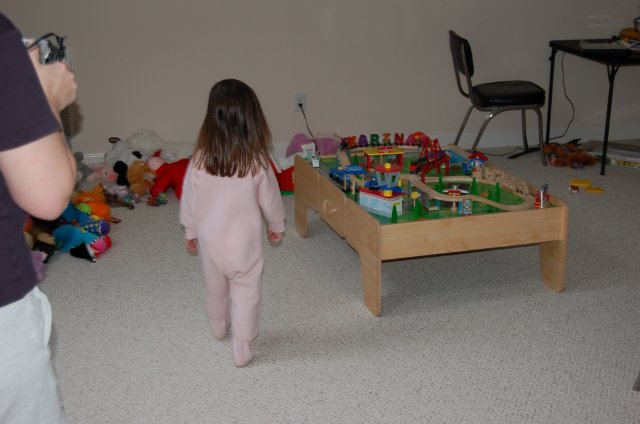 Karina and Zach get a train set!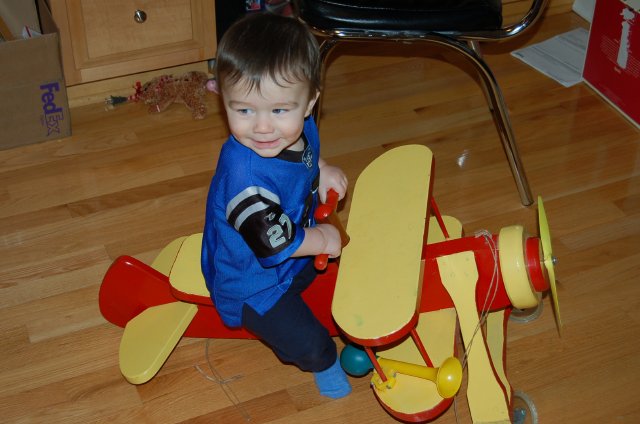 Zach inherits the airplane Great-Grandpa Cecil made for Uncle Mark decades ago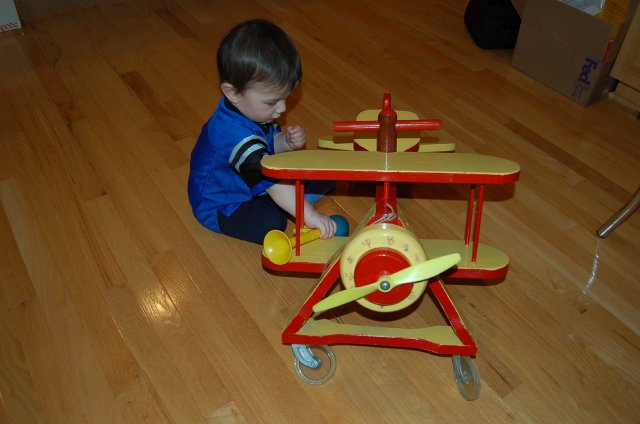 Wow, it's got a horn!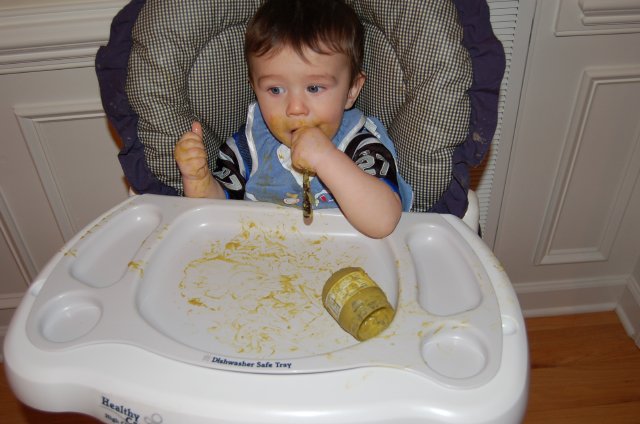 Zach has learned the subtle combination of dinner and art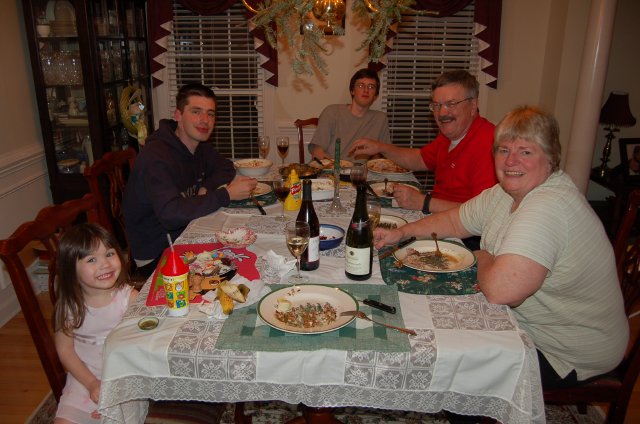 Christmas dinner

(back)