12/18 - 12/20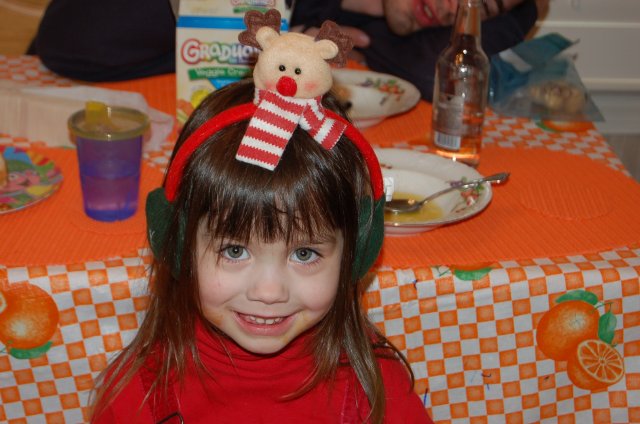 I've got a reindeer on my head!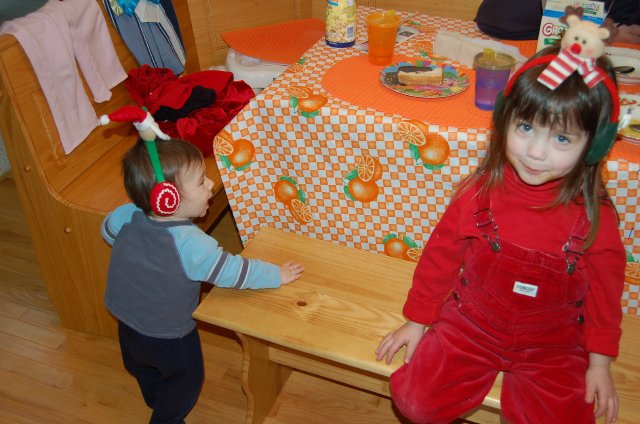 Hey! We've got the same earmuffs!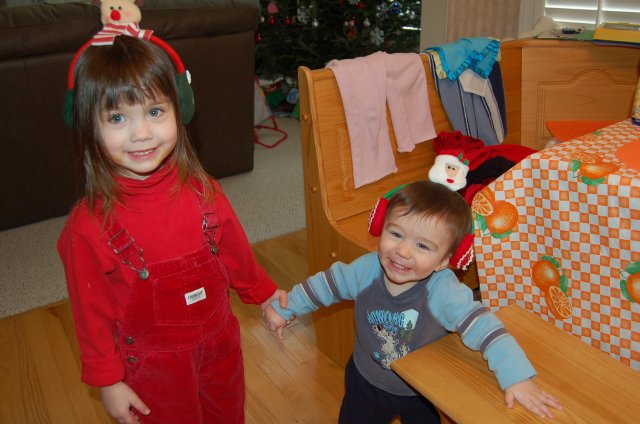 Aren't we cute? We match!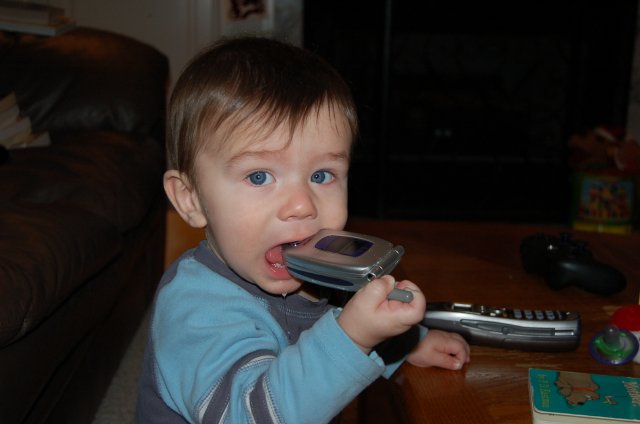 Check out my teether (Daddy thinks it's his)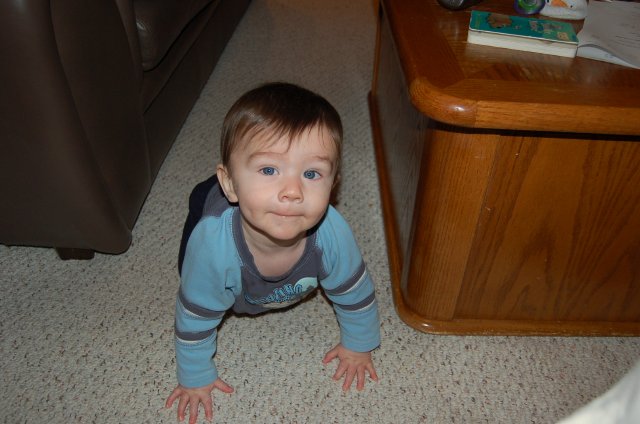 Howdy!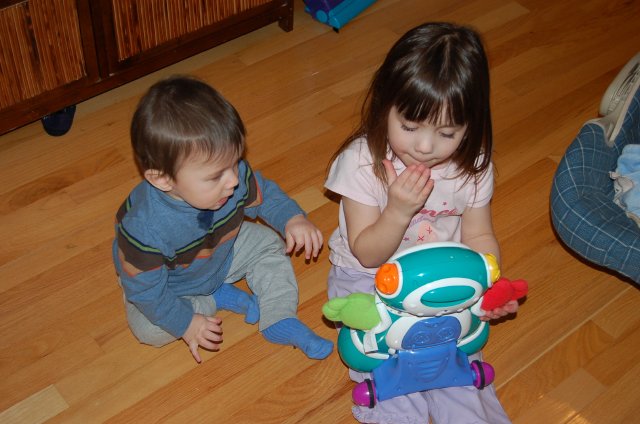 Hmmm, I think it works like this...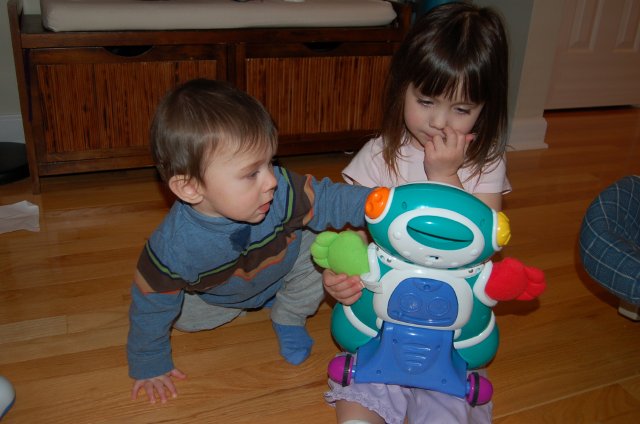 What about that over there?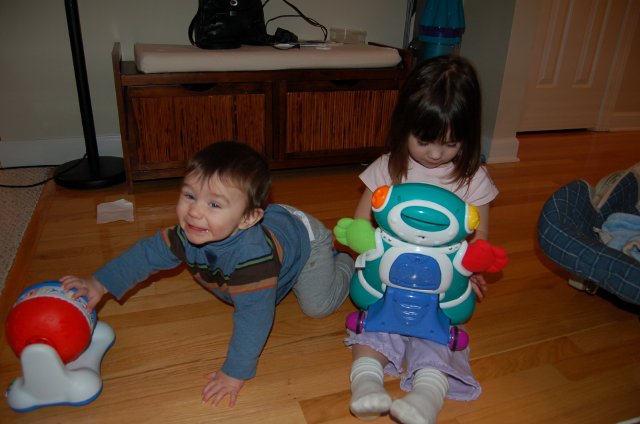 Maybe I'll play with this one, it's easier!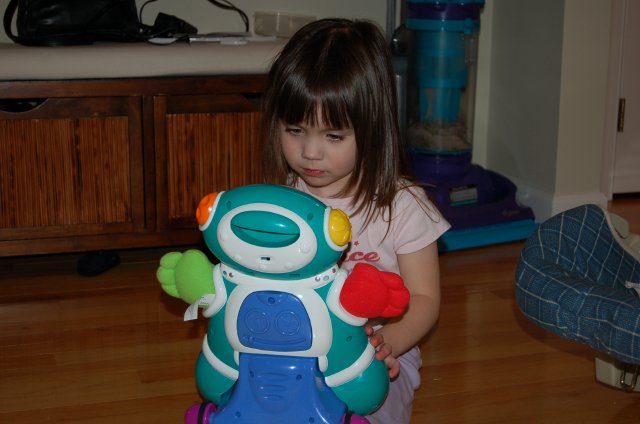 Working hard...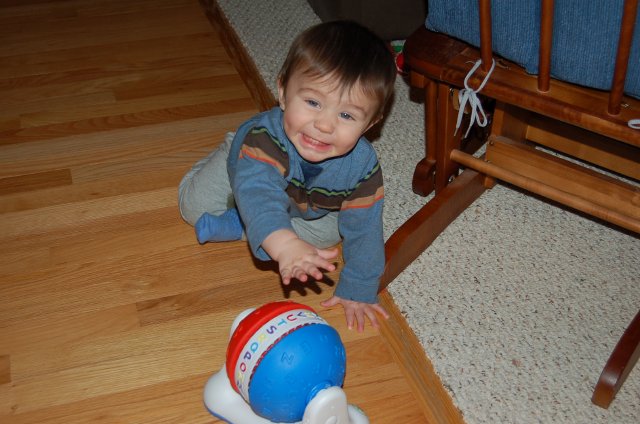 Hardly working....

(back)