112905-120105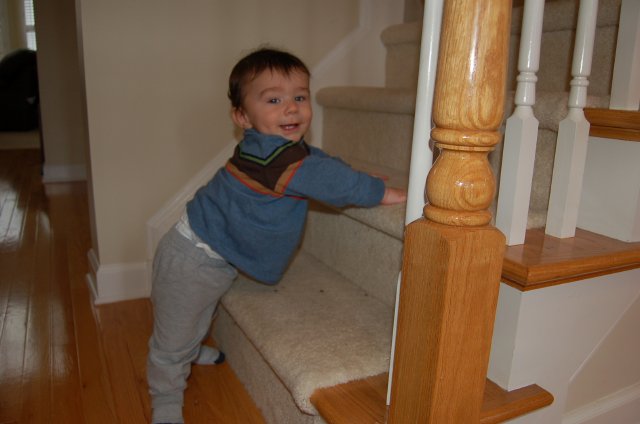 Check me out!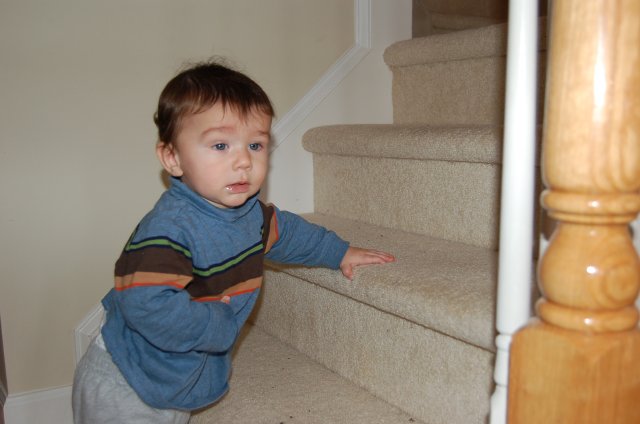 What? I'm not allowed to climb steps?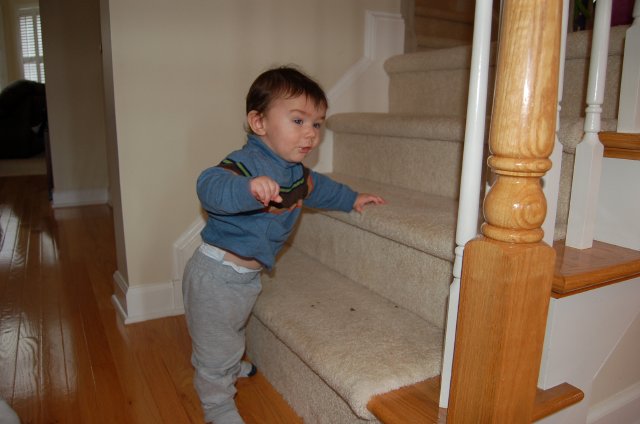 But I love climbing!!!!!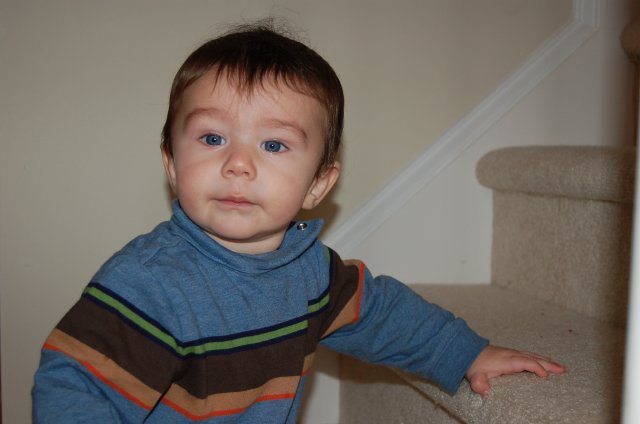 Indeed!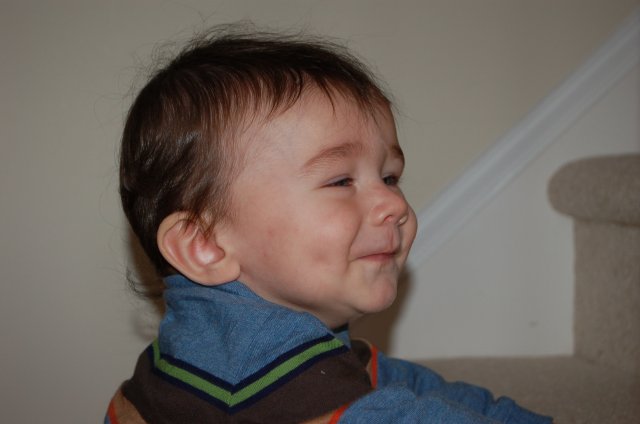 The sound that accompanies this face is: hmmmmmmm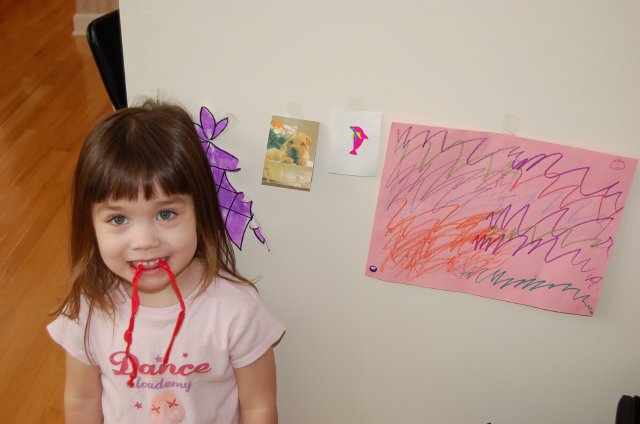 Karina put her own art on the wall.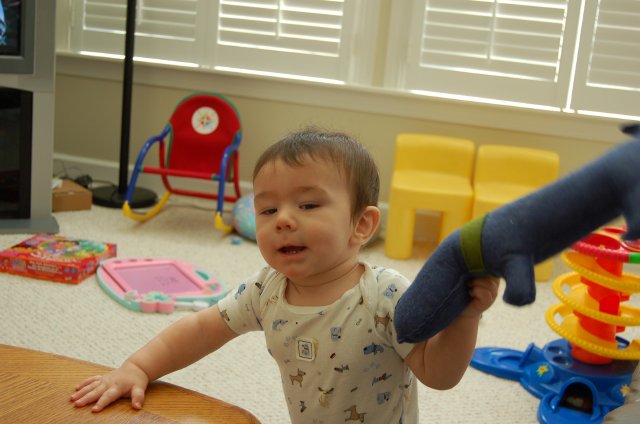 The dog and shirt match (both from Sunni)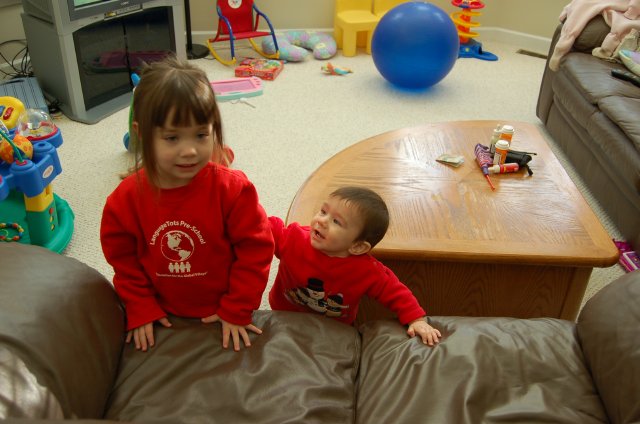 That boy loves his sister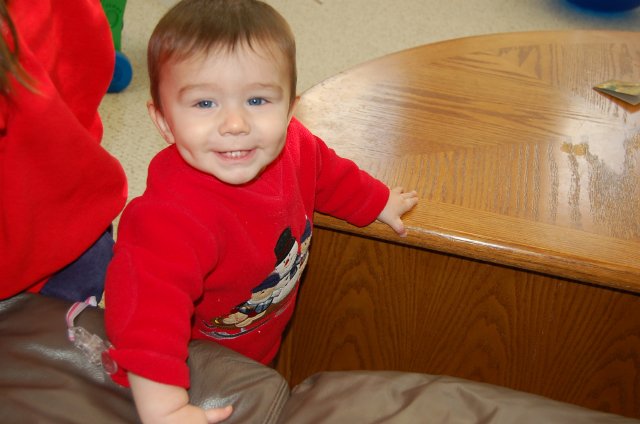 Aren't I cute?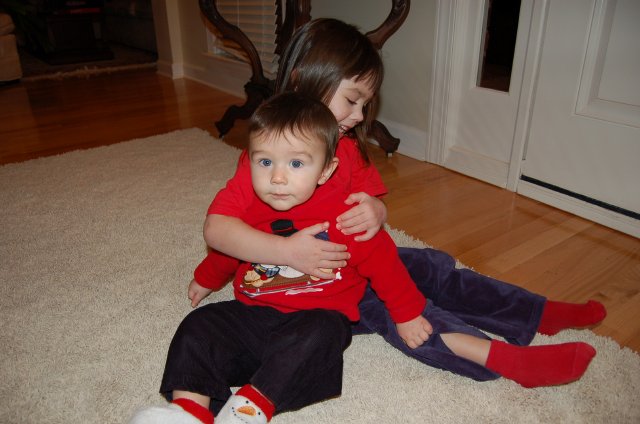 Caught in a hug!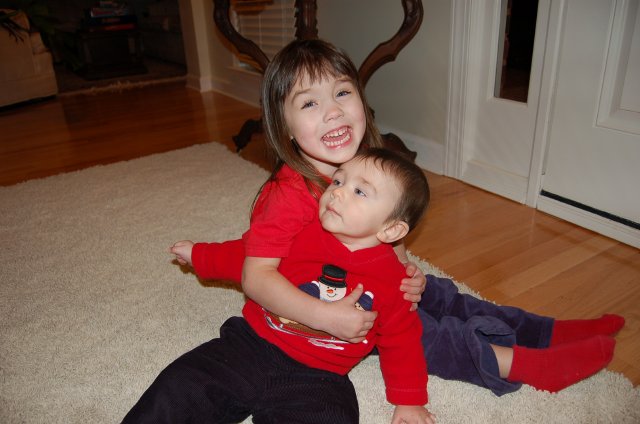 Snuggles!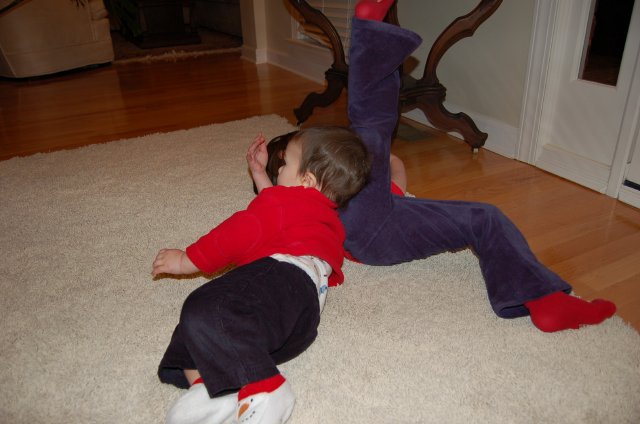 Tumbles!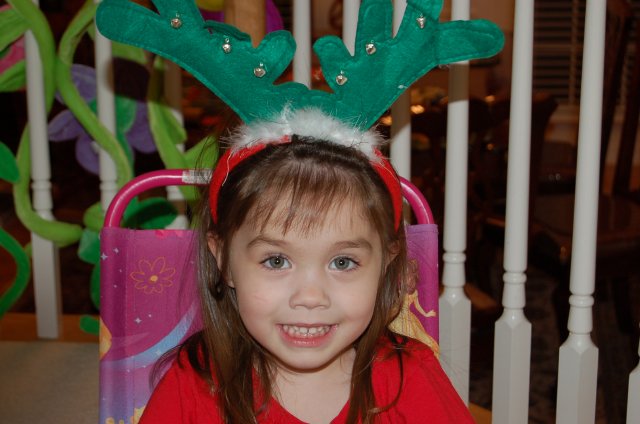 Getting ready for Christmas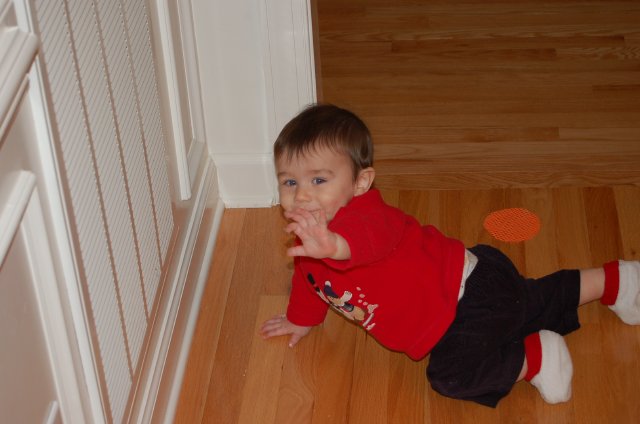 No pictures, please....

(back)