8/21 to 8/27 -- First Day of Kindie!!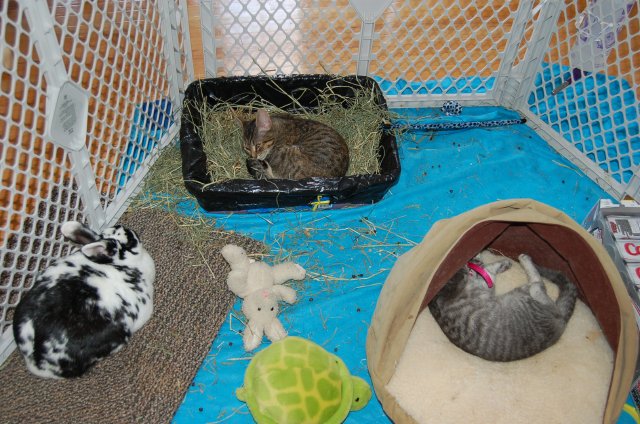 The cats overtook the visiting bunny's house!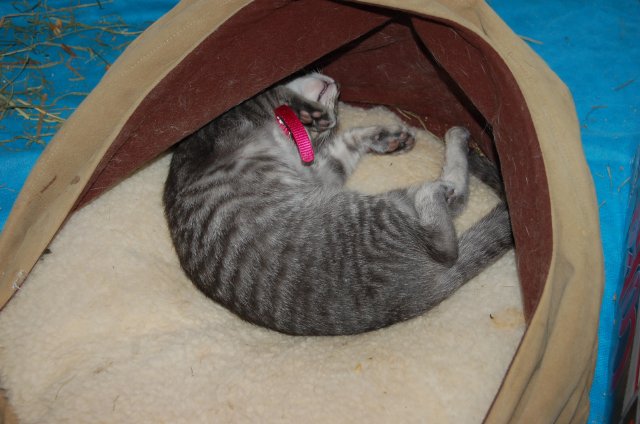 OK, have you ever seen anything more relaxed?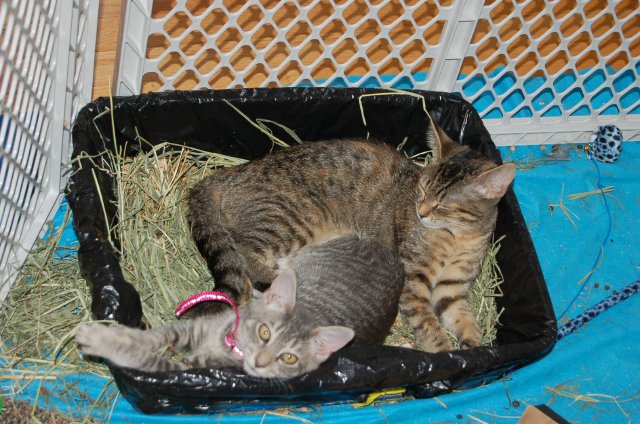 Yes, they made a nest out of the bunny's litter box!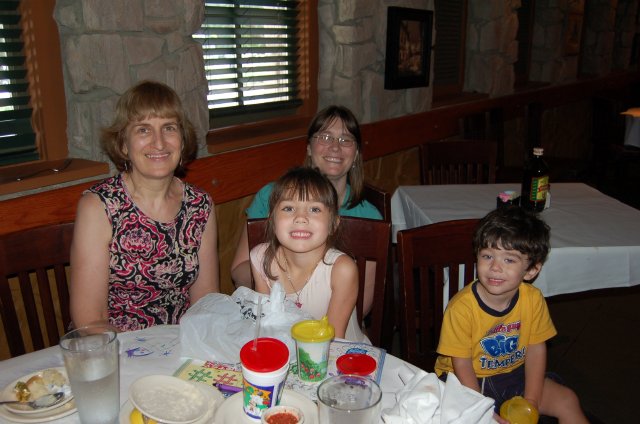 Lunch with Jan (on the way to her art class)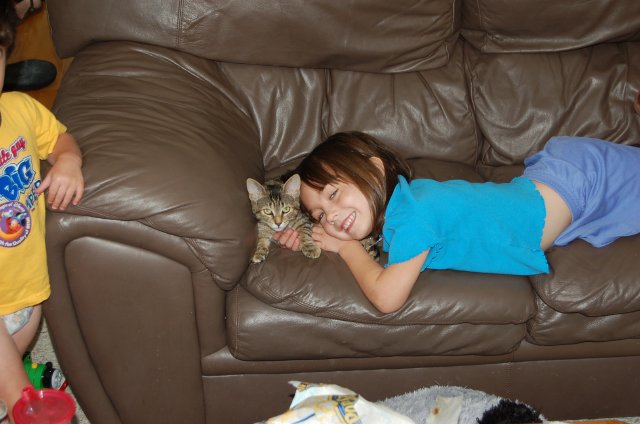 I'm not sure how much Jessie enjoys being a pillow!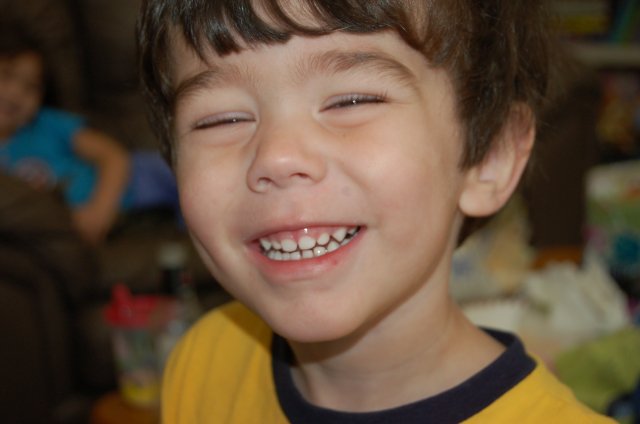 Happy guy!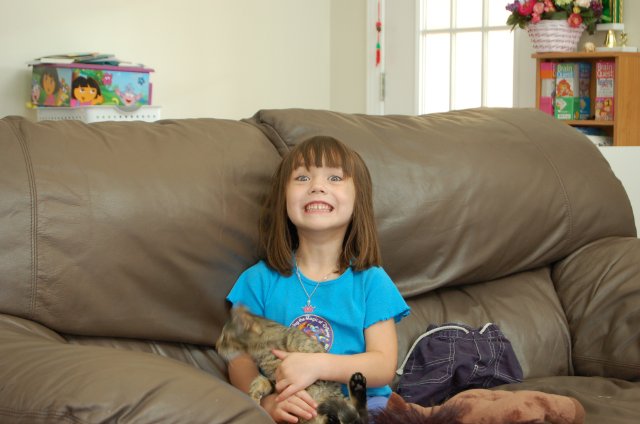 Um, crazy girl?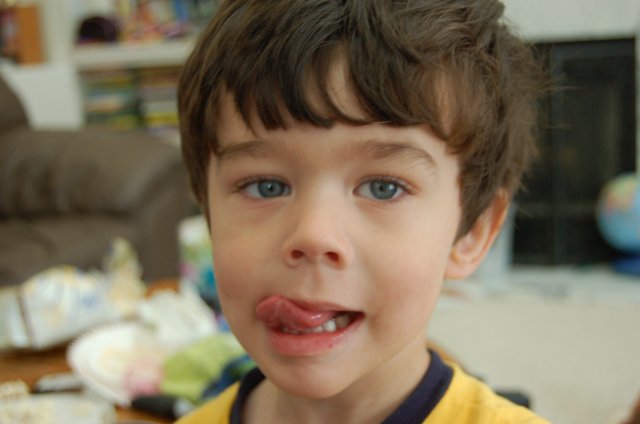 Zach shows off his tongue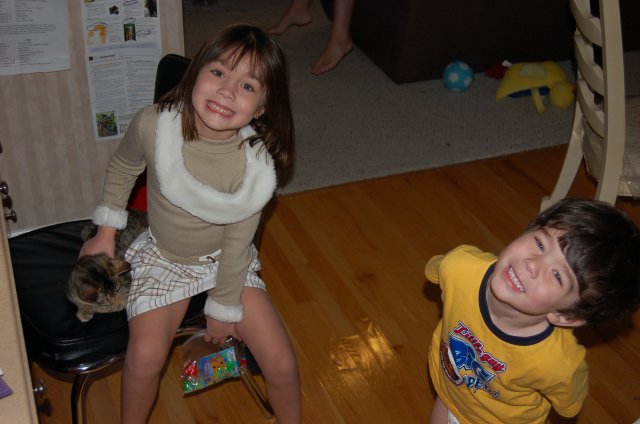 The kids show off silly faces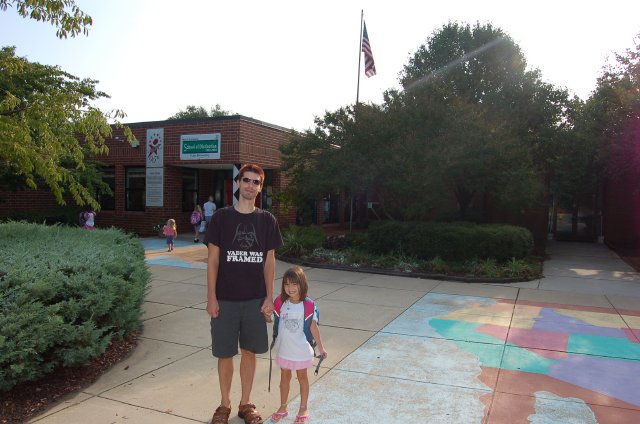 First day of school!!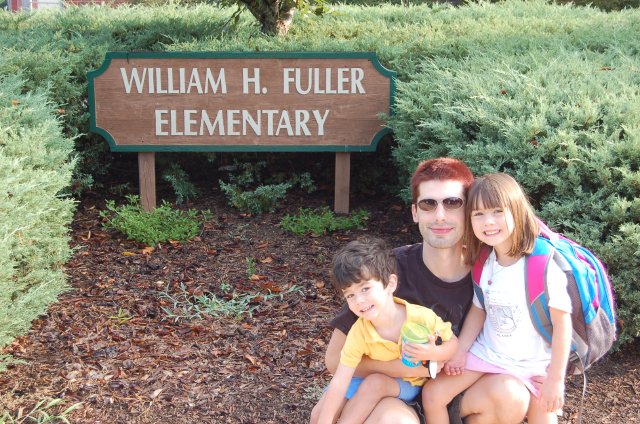 She does to Fuller, a Gifted & Talented, Academically Gifted magnet school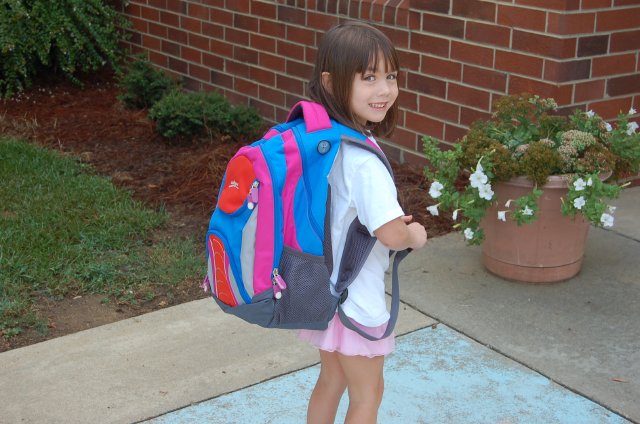 "I feel like a turtle, a heavy, heavy turtle"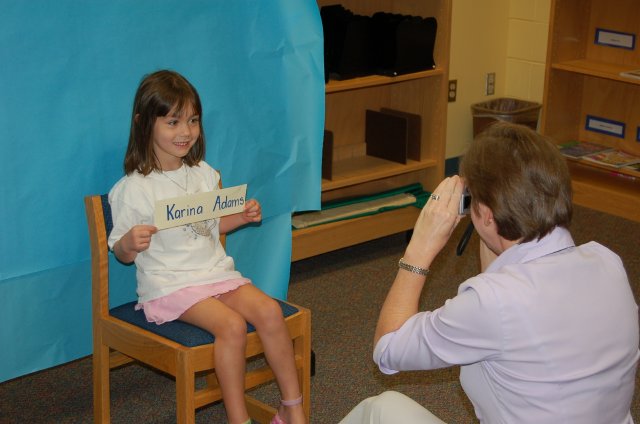 Karina gets checked in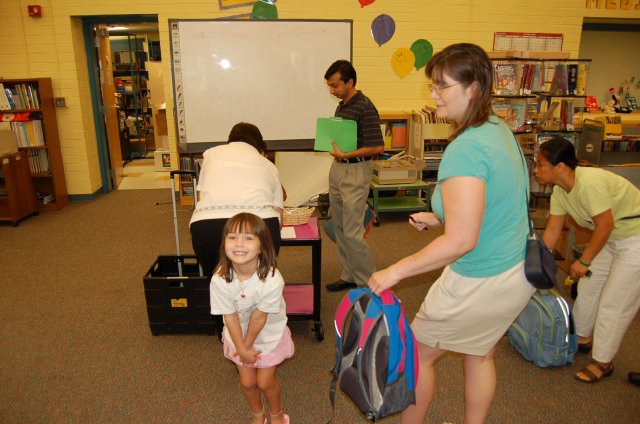 She was pretty excited
(back)