7/13 - 7/14 (Wally and Jan's wedding)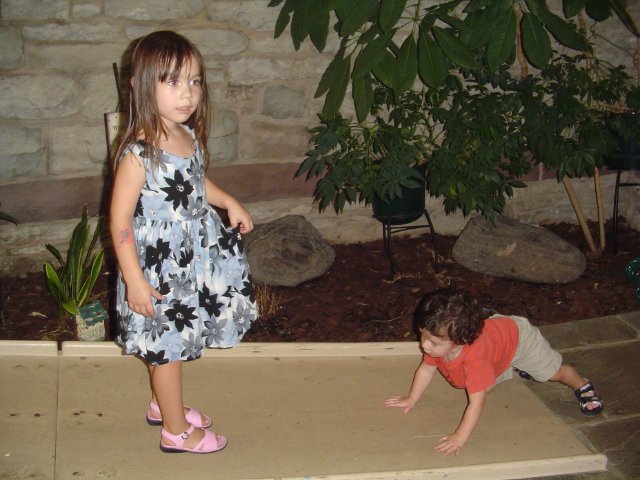 The kids had a lot of fun running up and down the ramp during the rehearsal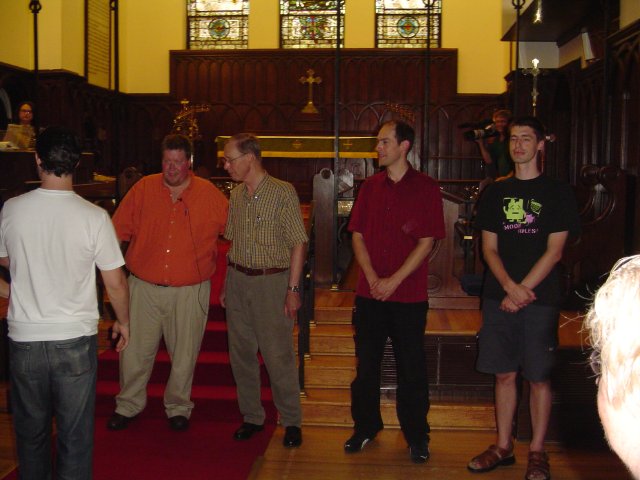 The Adams men practice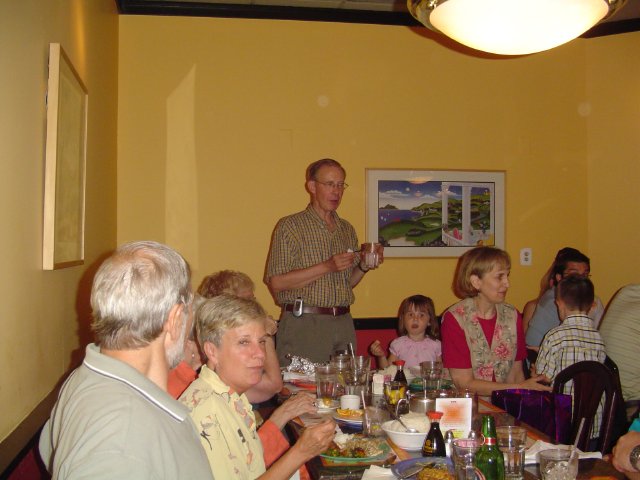 Grandfather Adams gives a toast at the rehearsal dinner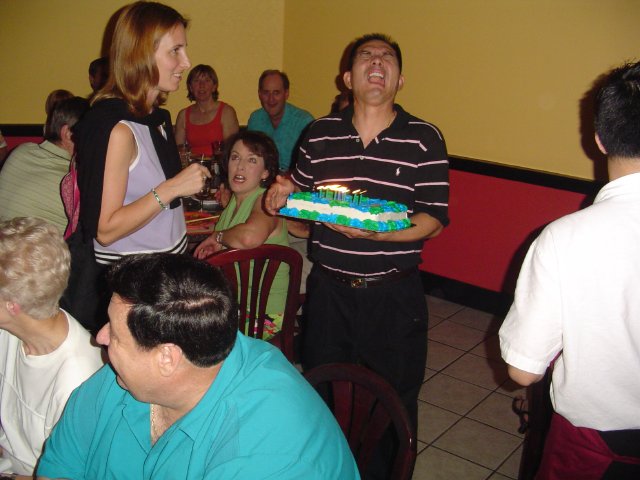 Weldon's birthday cake (not sure what's going on with the waiter)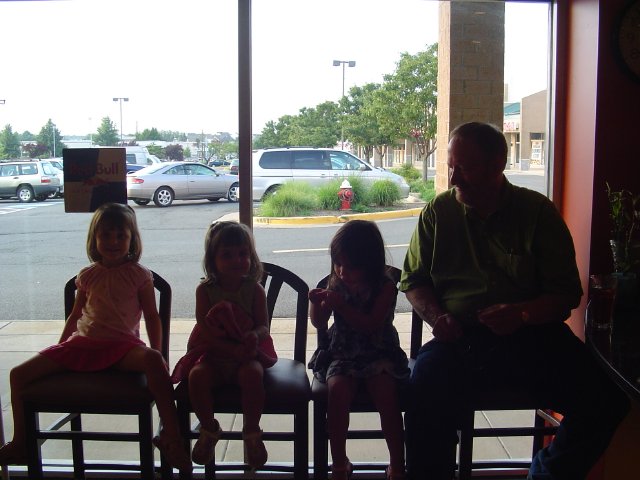 Silhouettes of Weldon and his women (Hannah, Charlotte and Karina)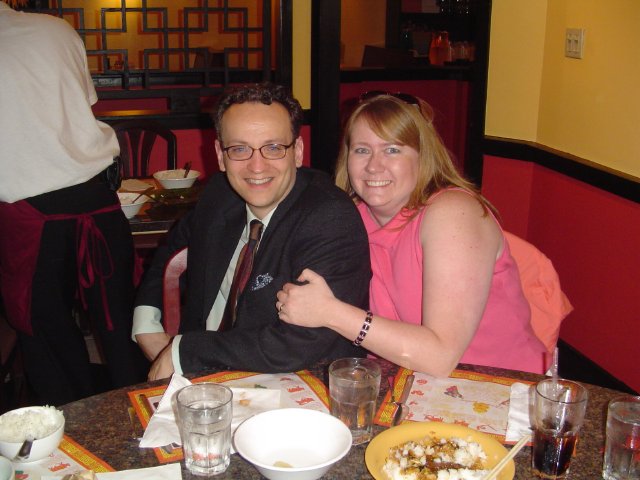 Cousins Erin and Bill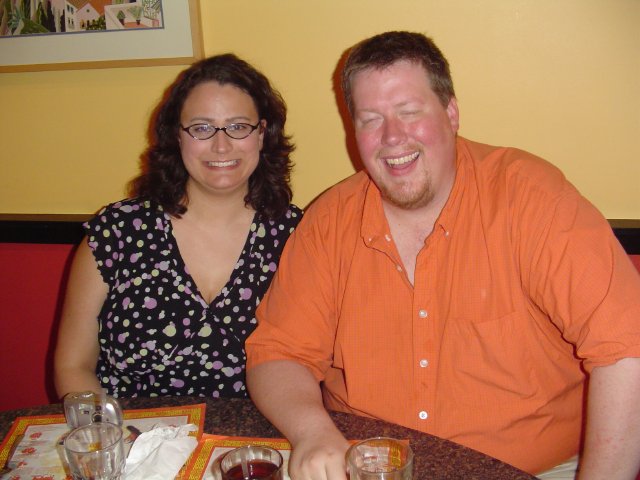 Cousins Betsy and Chris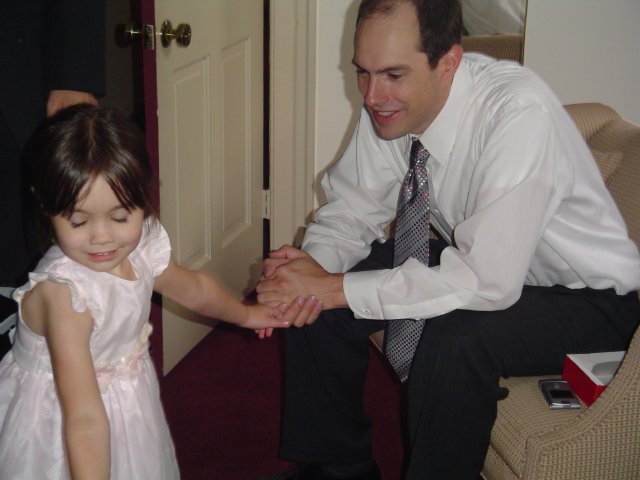 Uncle Geoff, I know I'm cute but you're embarrassing me.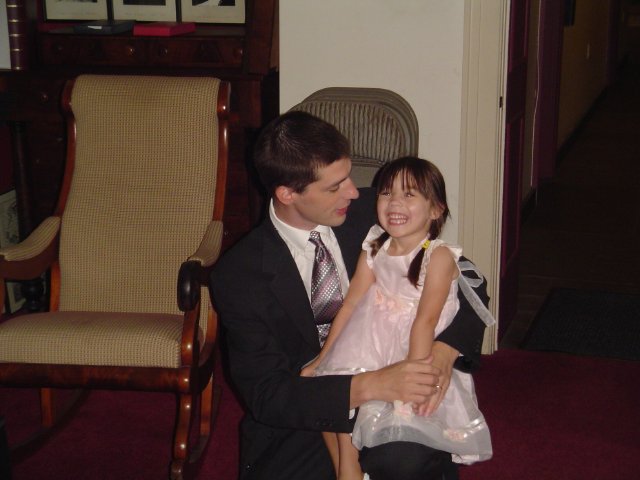 A groomsman and flower girl share a moment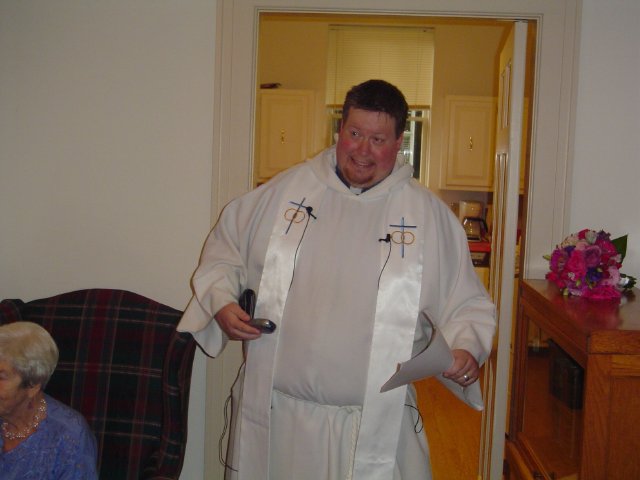 Chris gets ready to perform the ceremony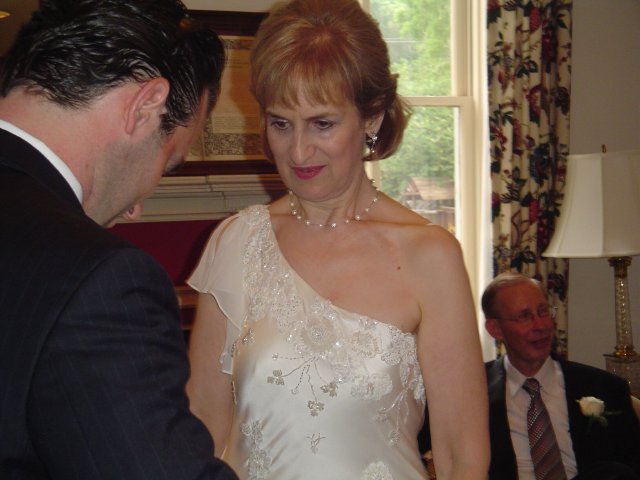 Jan and her son finish getting ready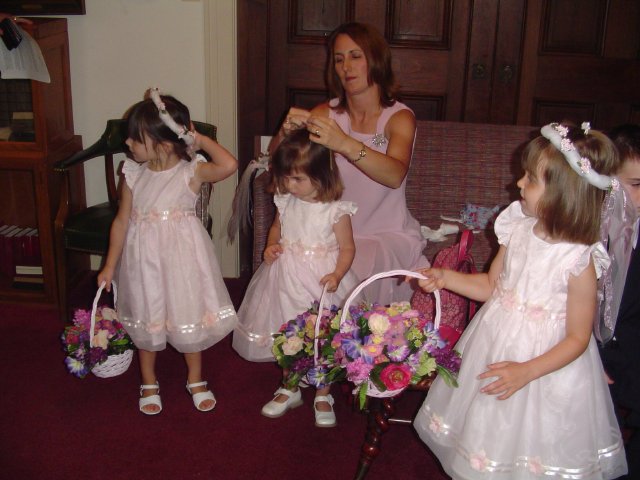 Jan's daughter Brigette with the 3 flower girls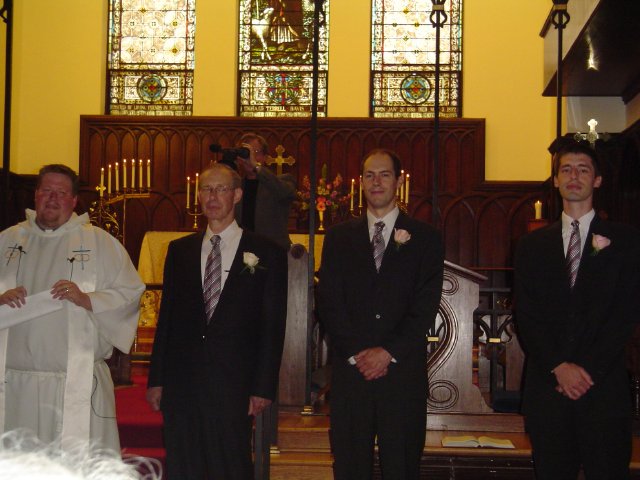 The Adams men again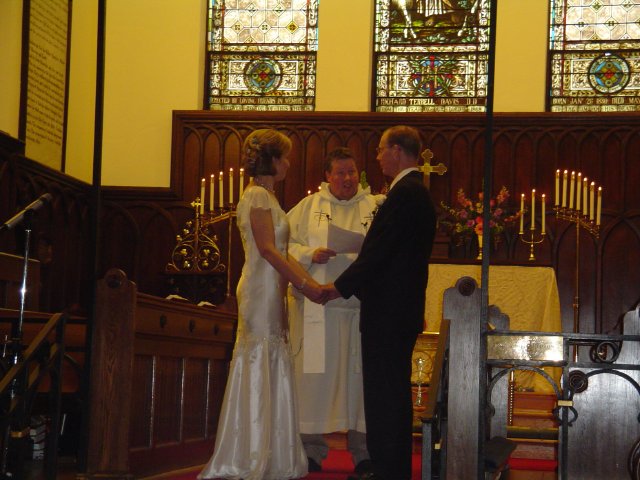 Jan and Wally tie the knot!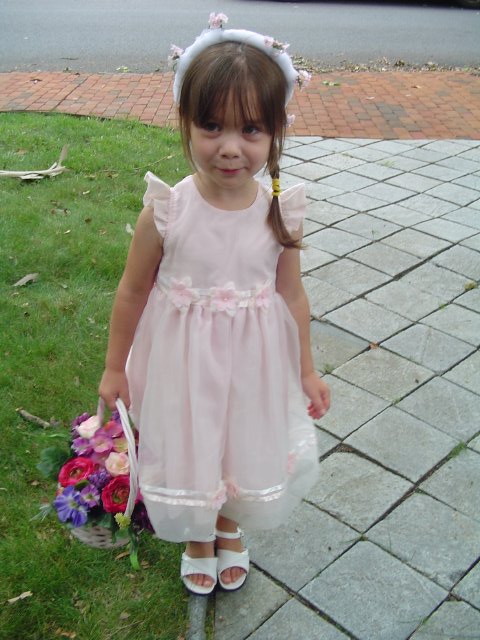 She looks like trouble!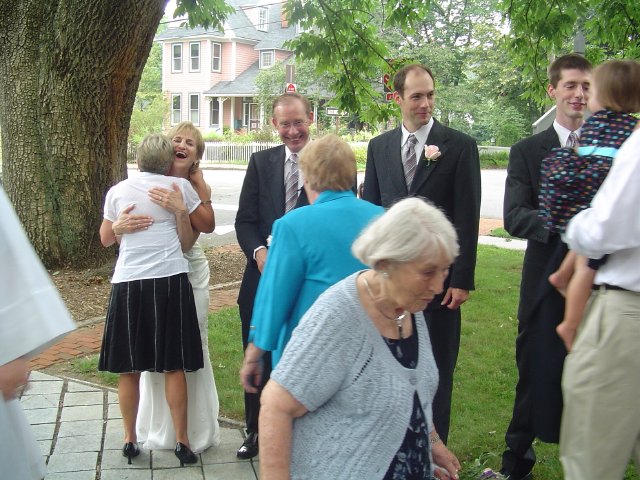 The receiving line (with GG Olive in the foreground)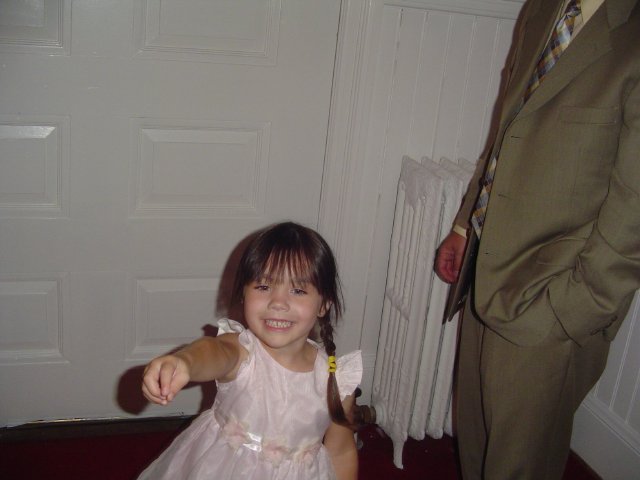 (back)