04/16/06 (Easter)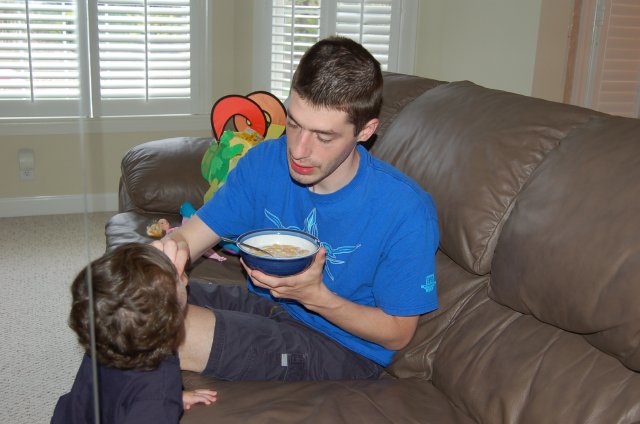 The boy shares cereal with his Daddy

Karina sprouted a big purple bunny head for Easter!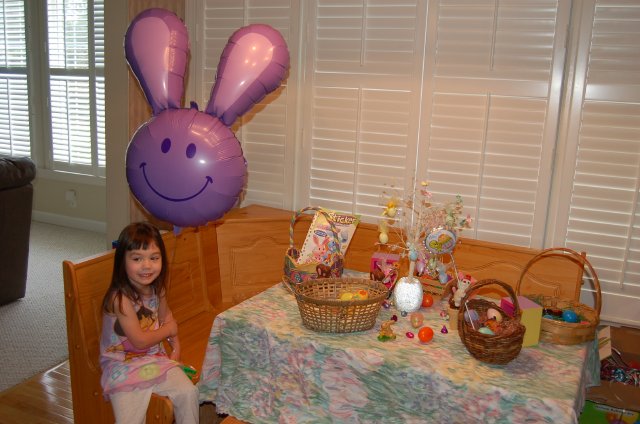 Our Easter goodies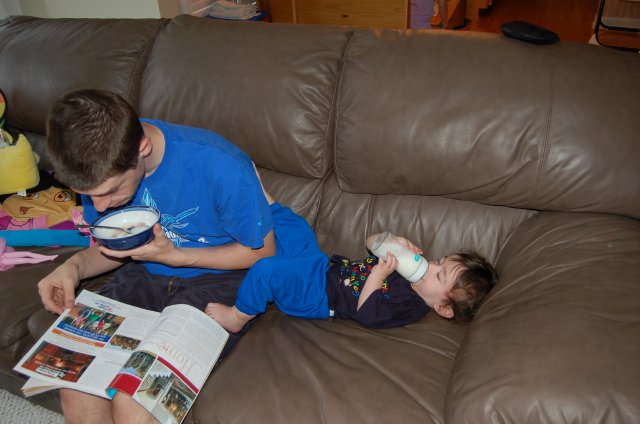 The men casually finish their breakfast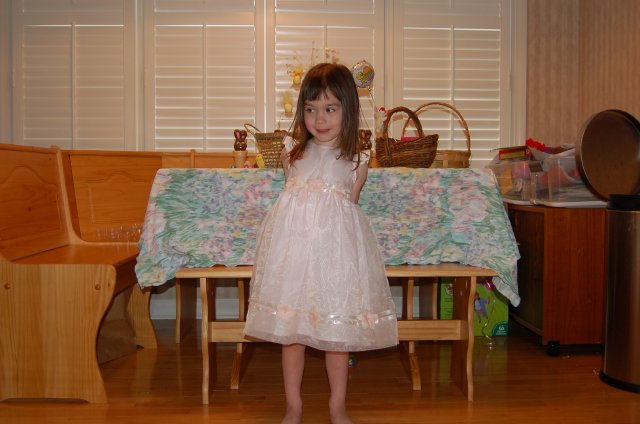 Karina shows off her pretty dress

The boy was not cooperating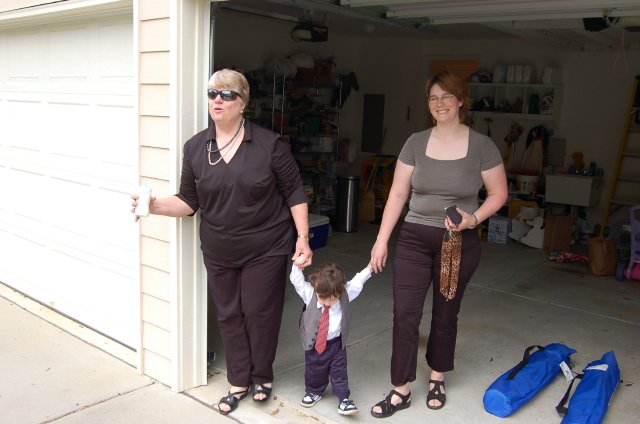 Granny and Mommy take the sharp-dressed man out on the town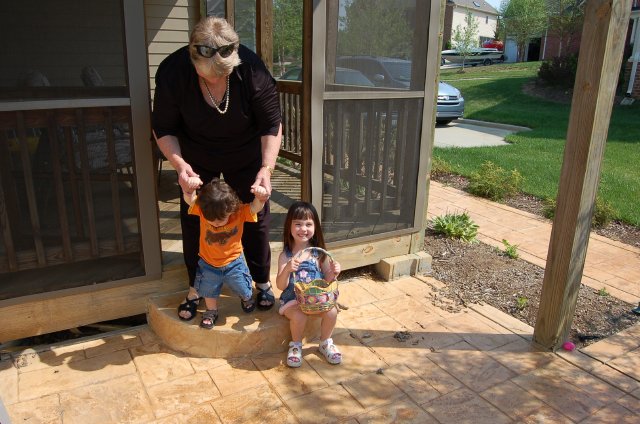 Getting ready for the Adams' egg hunt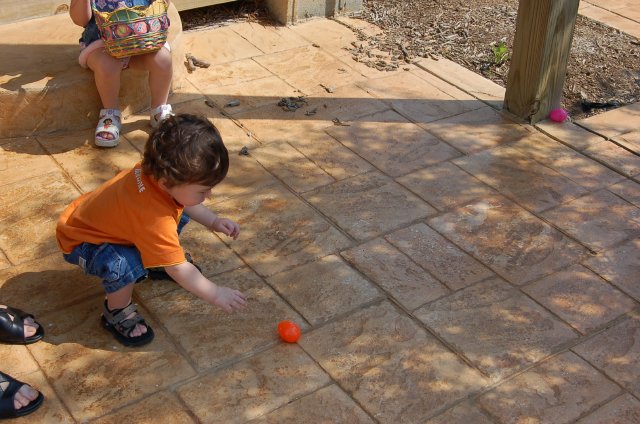 Zach sneaks up on his prey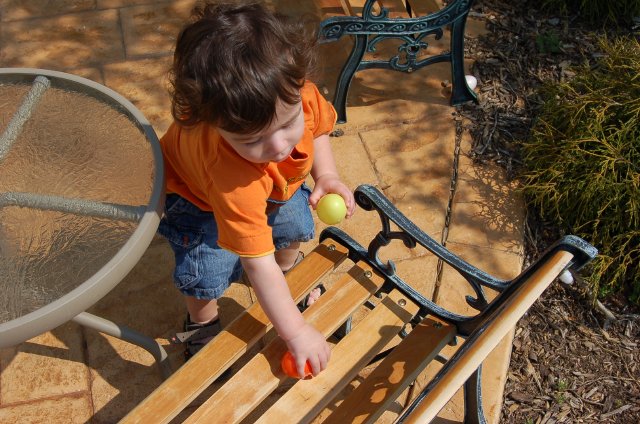 The boy actually found two eggs!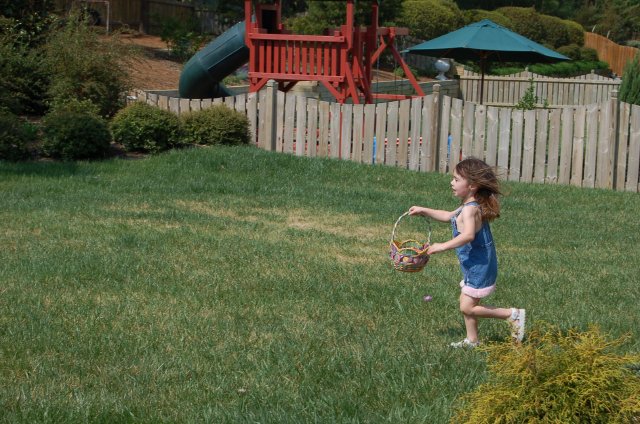 Such happiness!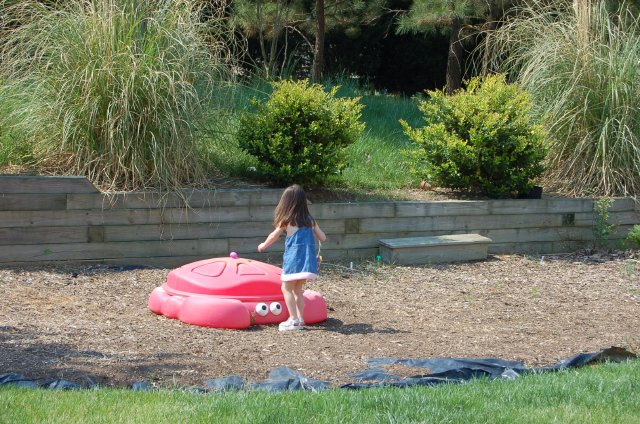 It took her a minute to figure out how to get this egg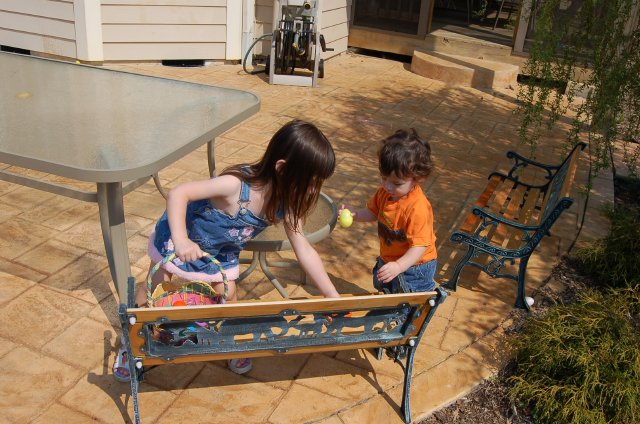 Karina starts to take one of Zach's eggs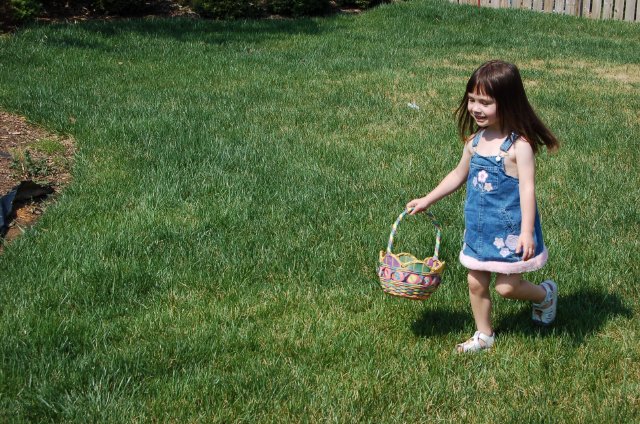 Wheeeee!!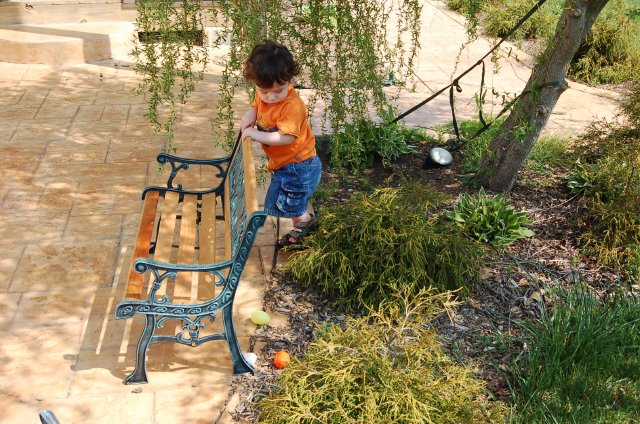 The boy dropped his eggs and had to retrieve them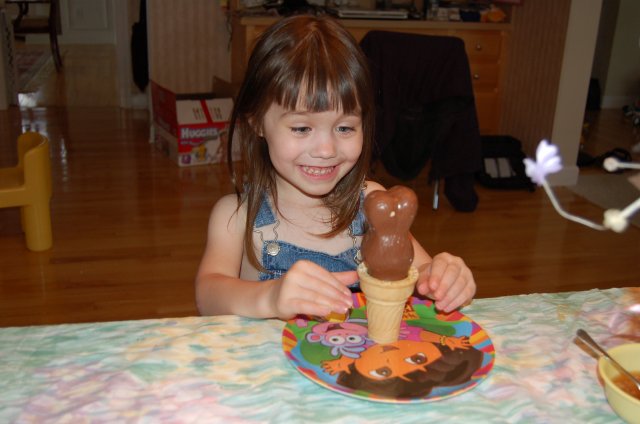 That's a chocolate bunny in an ice cream cone, and probably the happiest Karina's ever been!

(back)