Apr 7 - Apr 8 (Easter)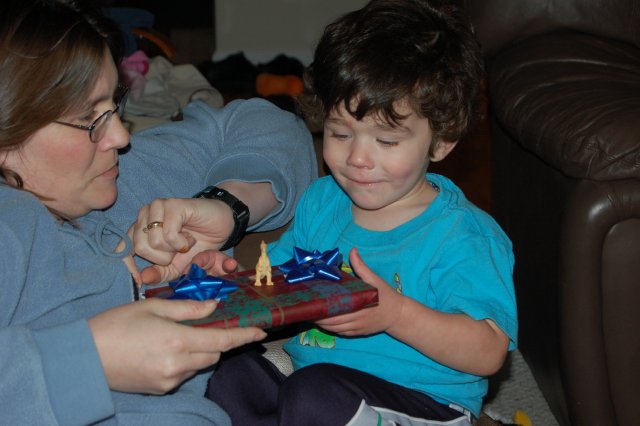 Happy birthday to Zach!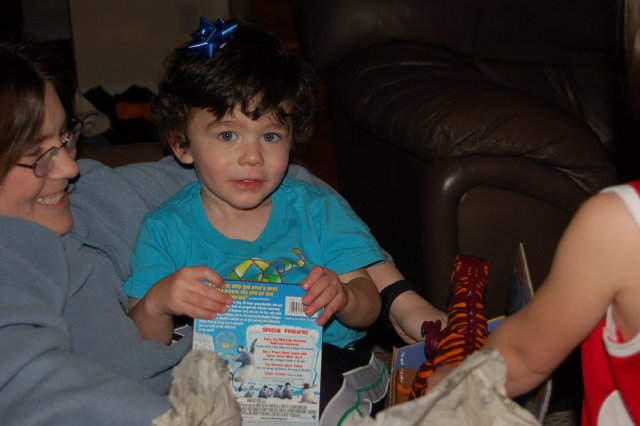 Penguin movie and a dinosaur. What a great birthday!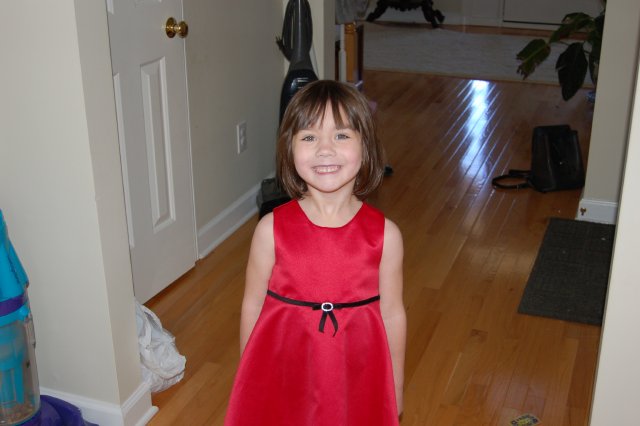 Easter morning and Karina's all dressed up!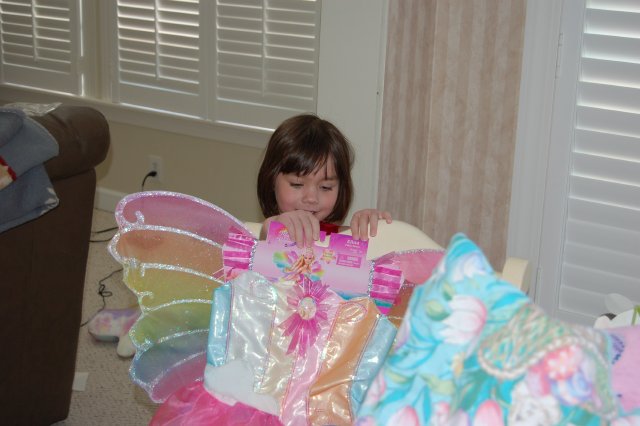 The Easter Bunny left a fairy outfit

Zach got some Thomas toys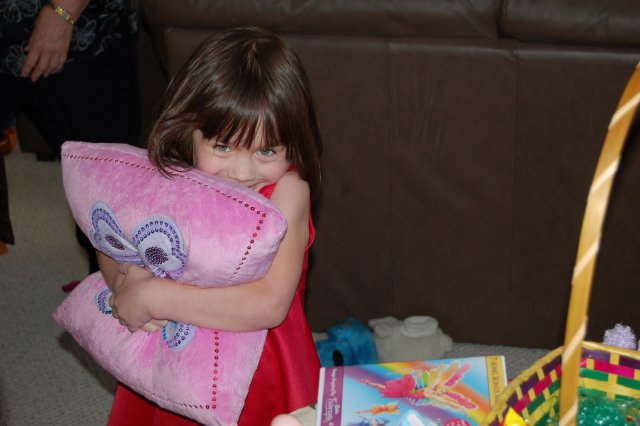 Karina loved her new pillow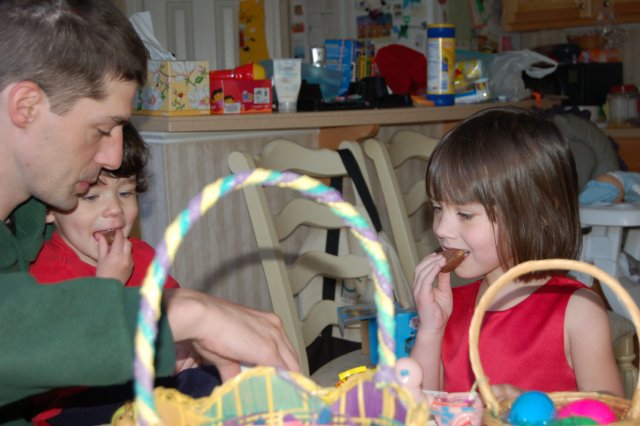 Ahh, chocolate....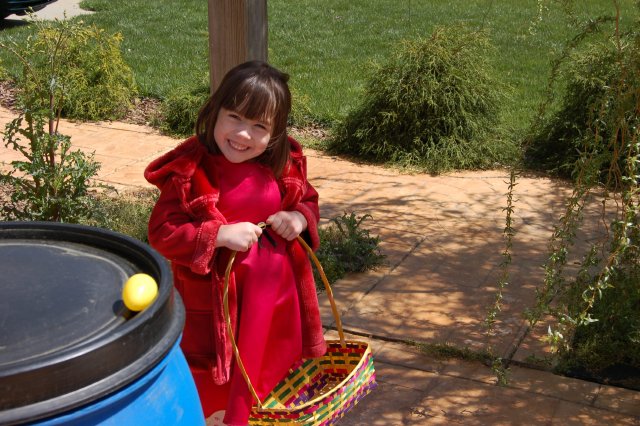 Karina very patiently waited for Zach to collect a few eggs before she started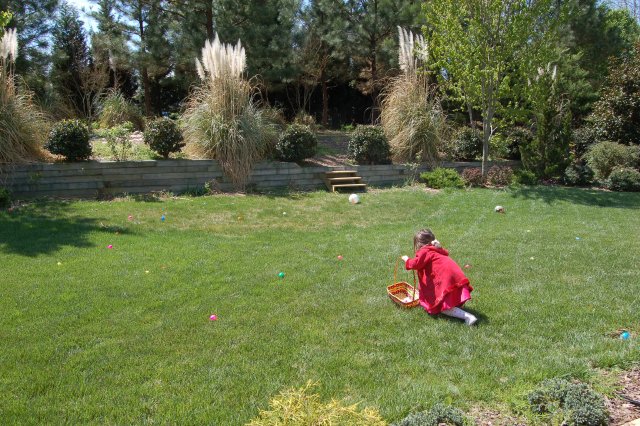 And, she's off.....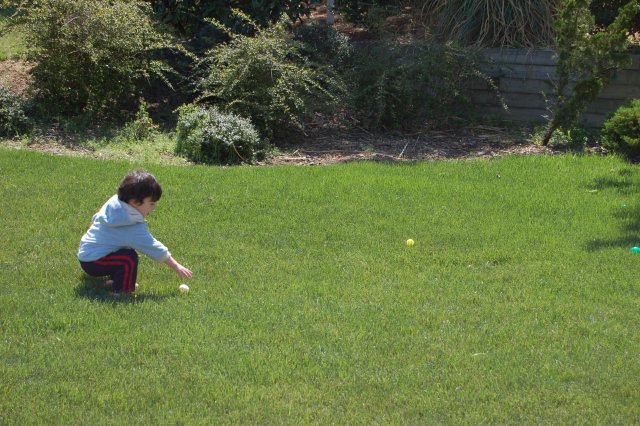 The boy liked finding the yellow eggs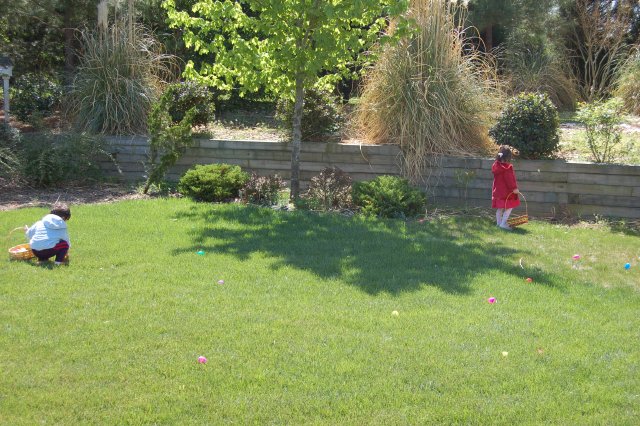 Ahem, kids, you missed some!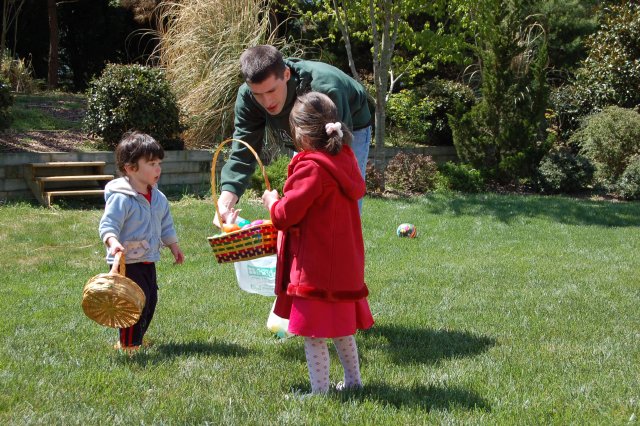 The kids stop to unload their baskets

(back)