Jan 15 to Mar 21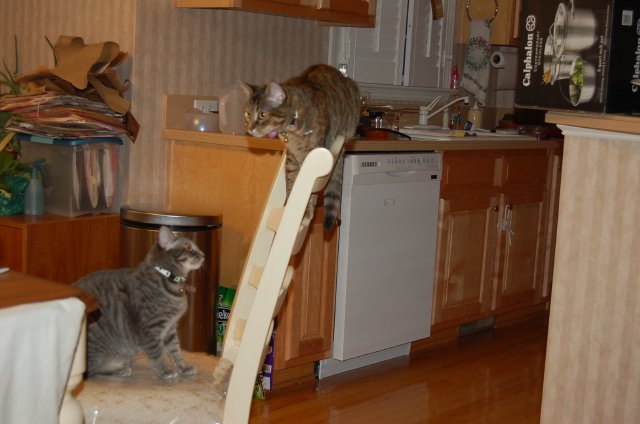 Jessie has been treed by Ellie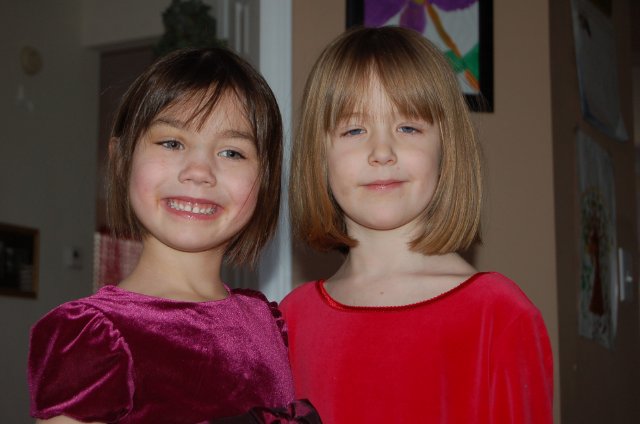 Karina and Megan prepare to see Cats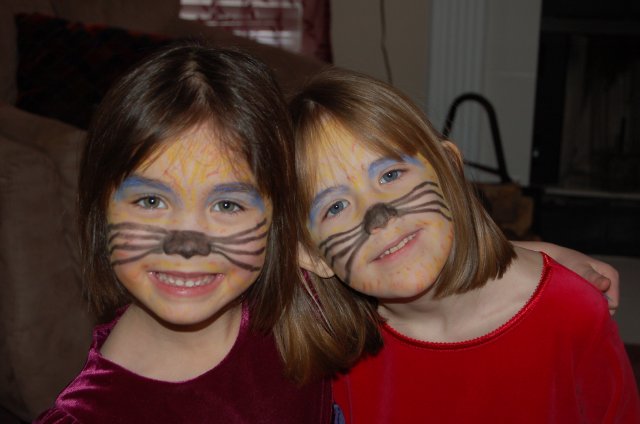 Of course they had to go in costume!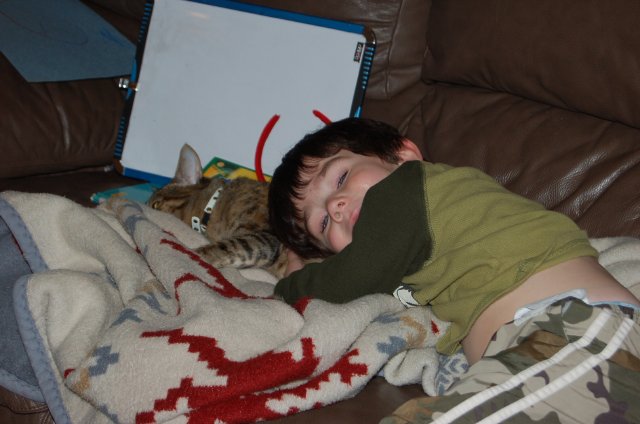 Zach snuggles with Jessie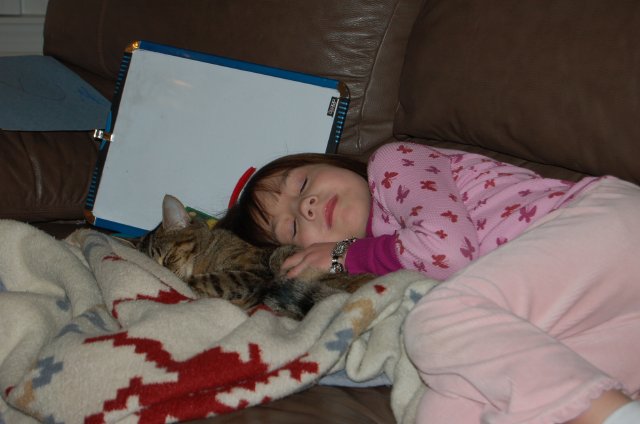 Nap time!!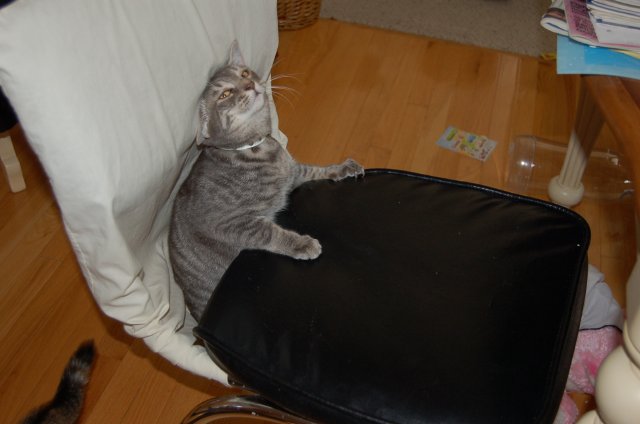 Ellie slides off the back of the chair and gets caught in the fabric!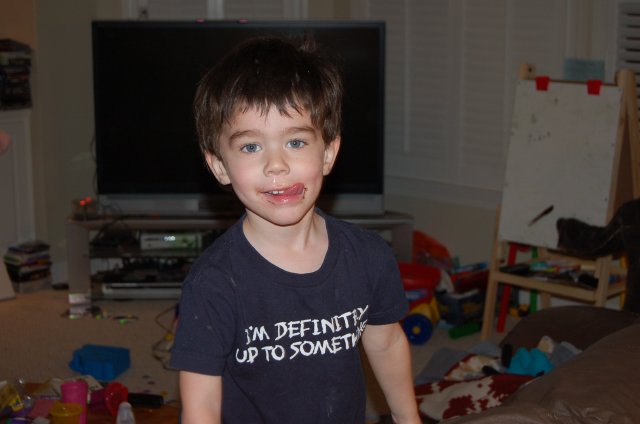 The shirt says: I'm definitely up to something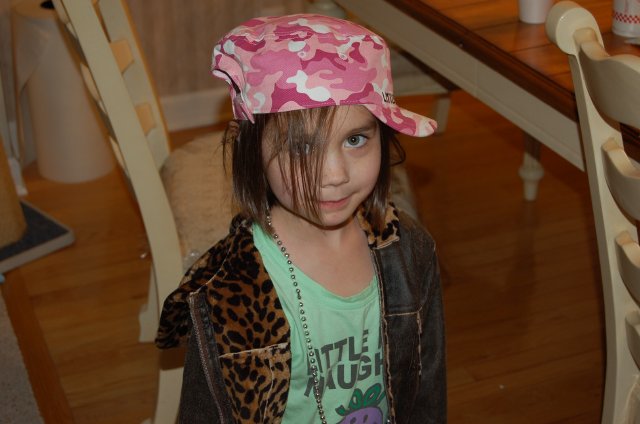 Shirt says: Little Miss Naughty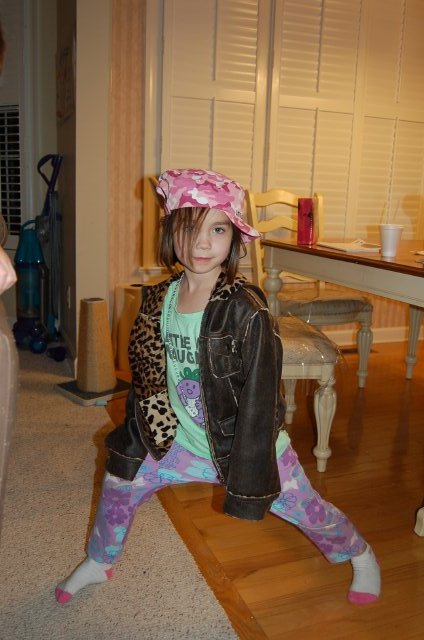 Trying to live up to her shirt....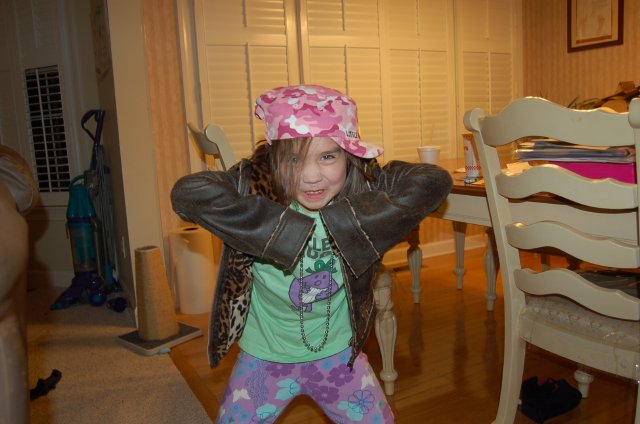 I'm not exactly sure what she was going for here....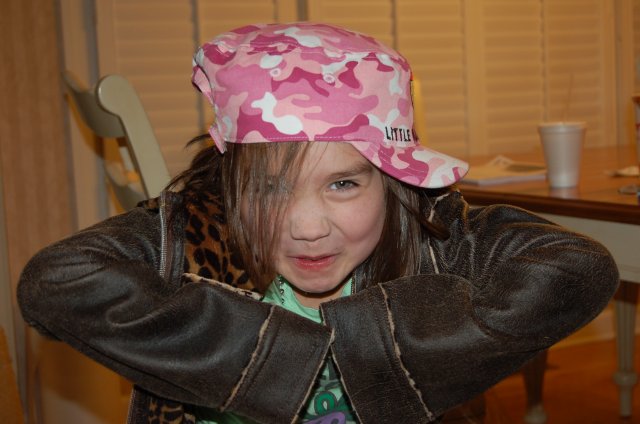 I think: Tough Chick!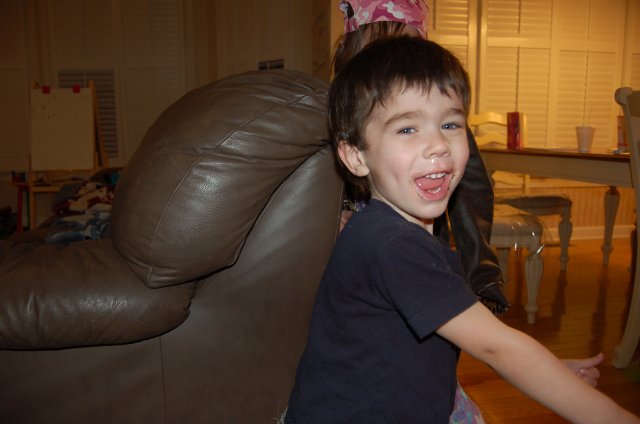 Zach tried to pose

(back)