Jan 5 - Jan 10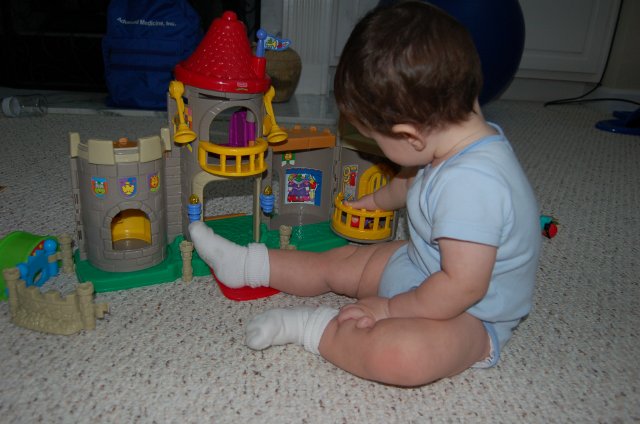 The evil ogre monster returns to the village for his sacrifical meal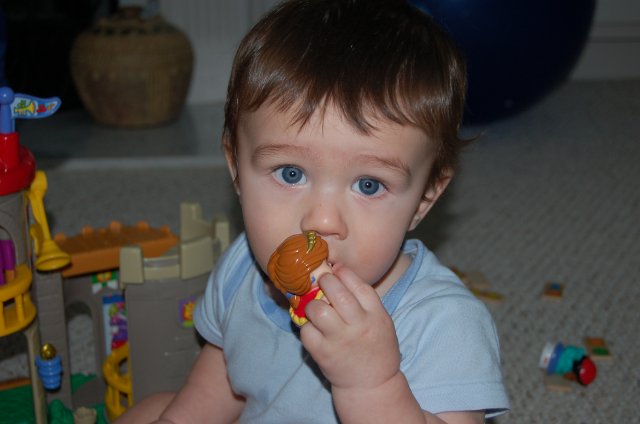 How could anyone begrudge that evil ogre monster anything?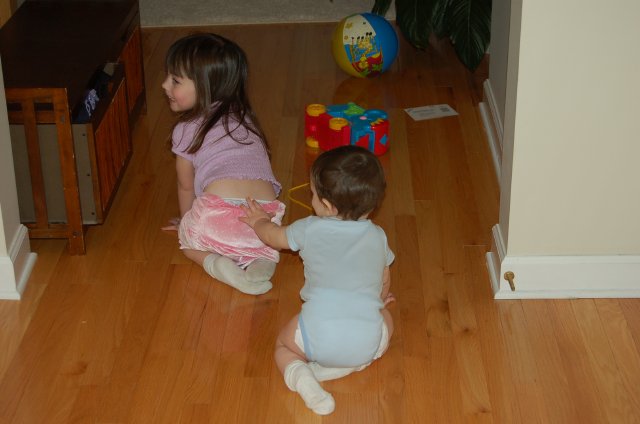 Tag, you're it!

Friend Danielle came for a visit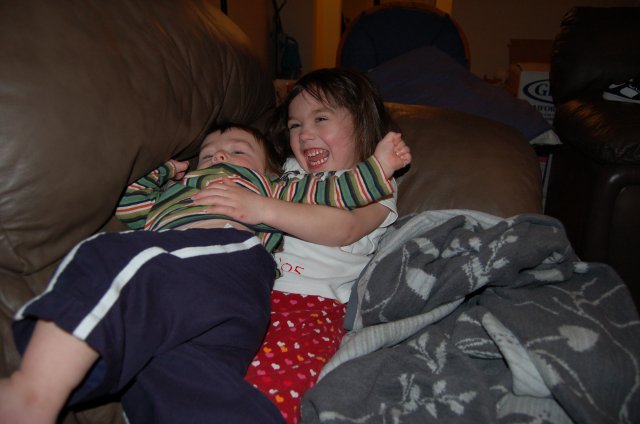 Rolly-pollys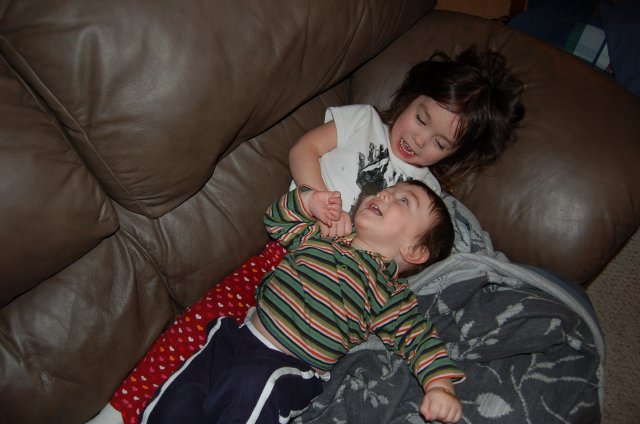 Such love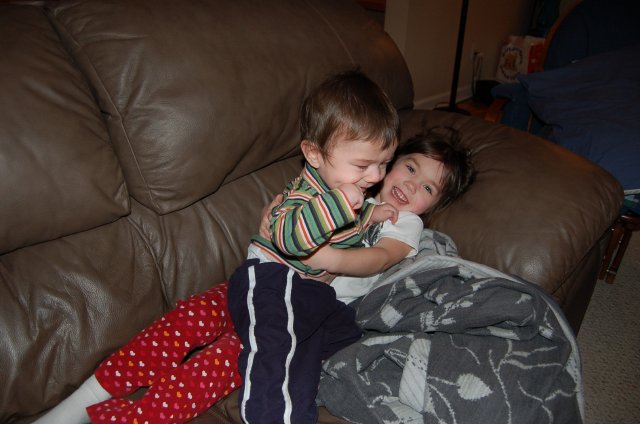 Karina actually wanted him to sit on her lap!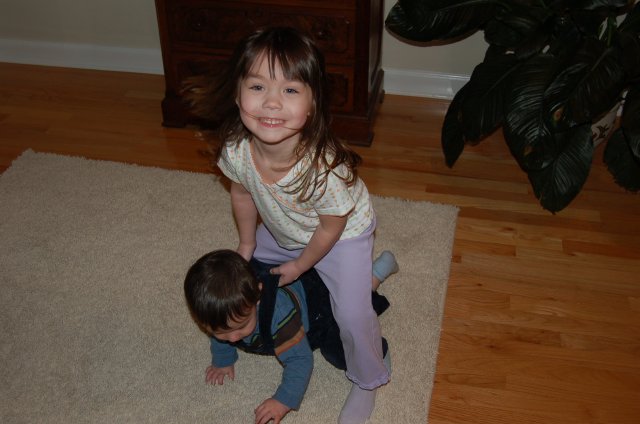 This was all carefully supervised

Zach reminds Karina how to crawl up steps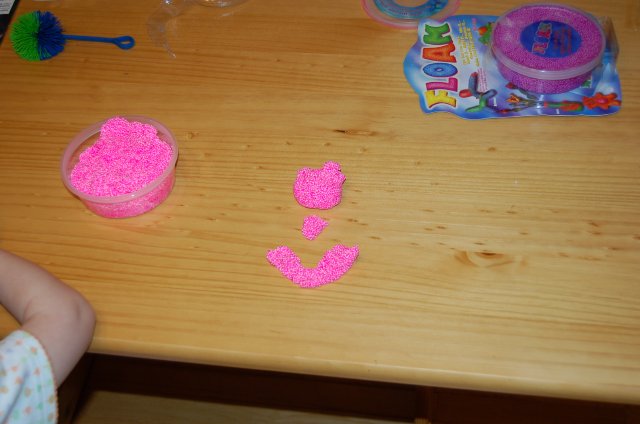 Fun with Floam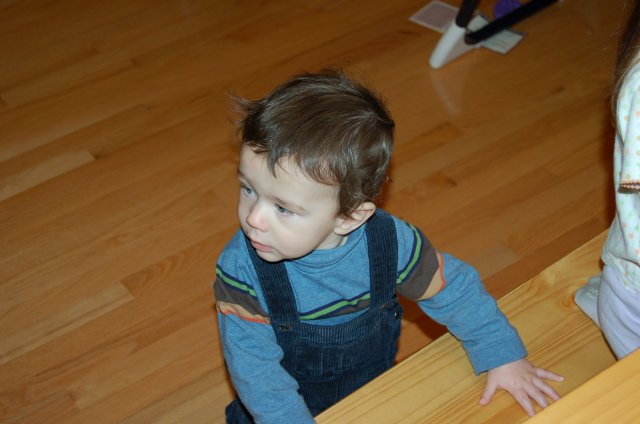 I don't see why you won't let me eat the fluorescent pink goop!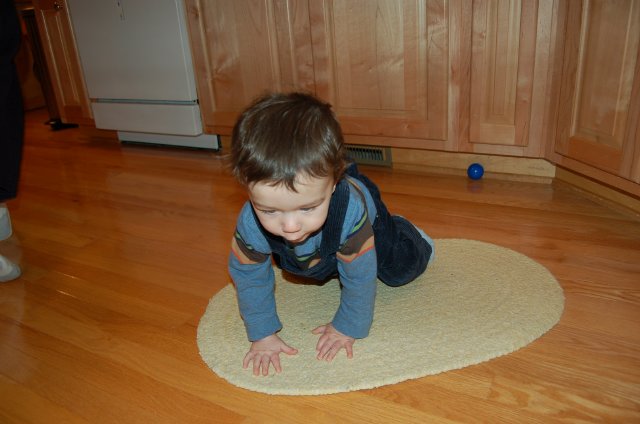 Fly magic carpet, fly!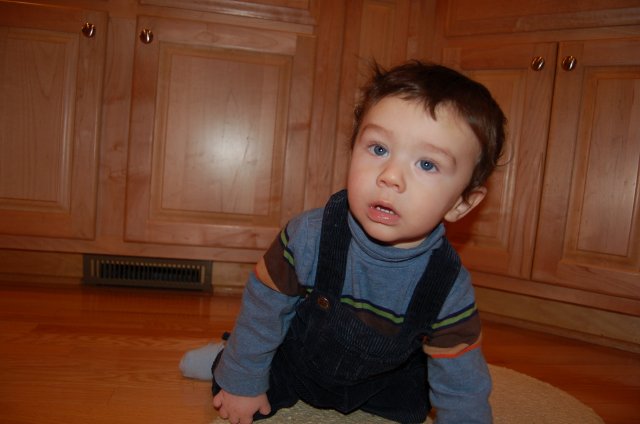 I can't believe it didn't fly!

The boy is not actually leaning on anything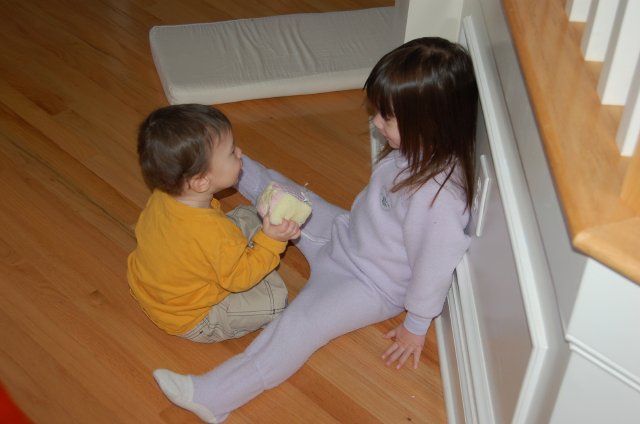 The kids conspire!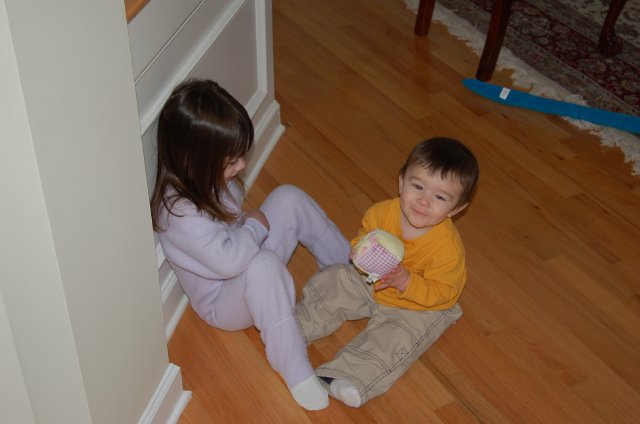 Hehehe, mwa-hahahahaaa

(back)