<![if !vml]>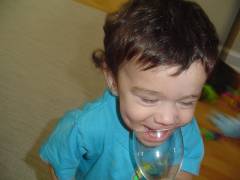 <![endif]> Kids' Kwarterly!
(as told by Karina)
September 2006
<![if !vml]>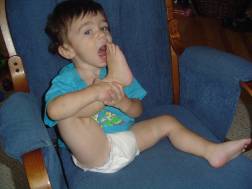 <![endif]>
Well, I'm starting school tomorrow so I thought I'd quickly jot a few things down to let you know what we've been up to.
First, the boy. He's getting bigger all the time and constantly getting into my things. I think I hear the word "share" about 5 times a day! Doesn't Mommy understand that these are all my toys? Why does the boy always have to play with my stuff? I keep trying to "rescue" my toys from his grubby little hands but it usually makes him scream. He screams a lot. He likes to scream. Sometimes I scream too. We scream to each other. Mommy doesn't like that so we don't get to do it very long.
I visited my school the other night to meet my teachers. I'm so excited I can't wait to go there. They have a big play area in the back with slides and a sand box and lots of other things.  It's a Pre-K class to get me ready for Kindergarten next year. I can't wait for Kindergarten. Yey!
<![if !vml]>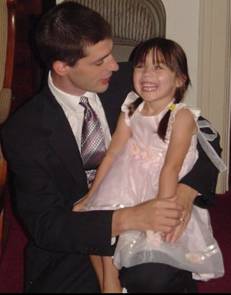 <![endif]>
We got to travel a lot during summer. We went to MD in July to see Grandfather Adams (I mean Gramps) and Jan (Gran-Jan) get married. I was a flower girl. I looked so pretty! In August we went to CA for Halima's wedding. We got to see friends and neighbors. We even went to our zoo! We were there for almost a week and had a great time.  
In September I turned 4. I had friends from the neighborhood and from school and from Daddy's work come over and celebrate with me. It was a lot of fun. Next year I turn 5 and then I get to go to Kindergarten. I can't wait!!!
<![if !vml]>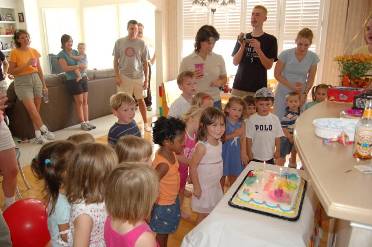 <![endif]>
I hope you all are doing well. I'm looking forward to going to MD for Thanksgiving and then having Christmas at my house! I hope Santa comes back!! Keep looking at our progress at www.zacharyryanadams.com and feel free to write to let me know how you are doing too.
Love to you all,
Karina